(January 25, 2018, posted in Mortgage misc)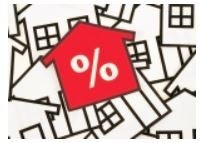 On January 17, 2018, the Bank of Canada (BOC) raised its overnight interest rate 25 basis points to 1.25 per cent citing the growing economy and rising inflationary trends.

In anticipation of this increase, the six major banks raised their posted five-year, fixed-rate mortgage rates to 5.14 per cent from 4.99 per cent.

How will this affect mortgage holders?
All home buyers, even those who don't requi...
read more
.
Categories
Archives

Subscribe To This Blog