(July 15, 2018, posted in North Vancouver Strata)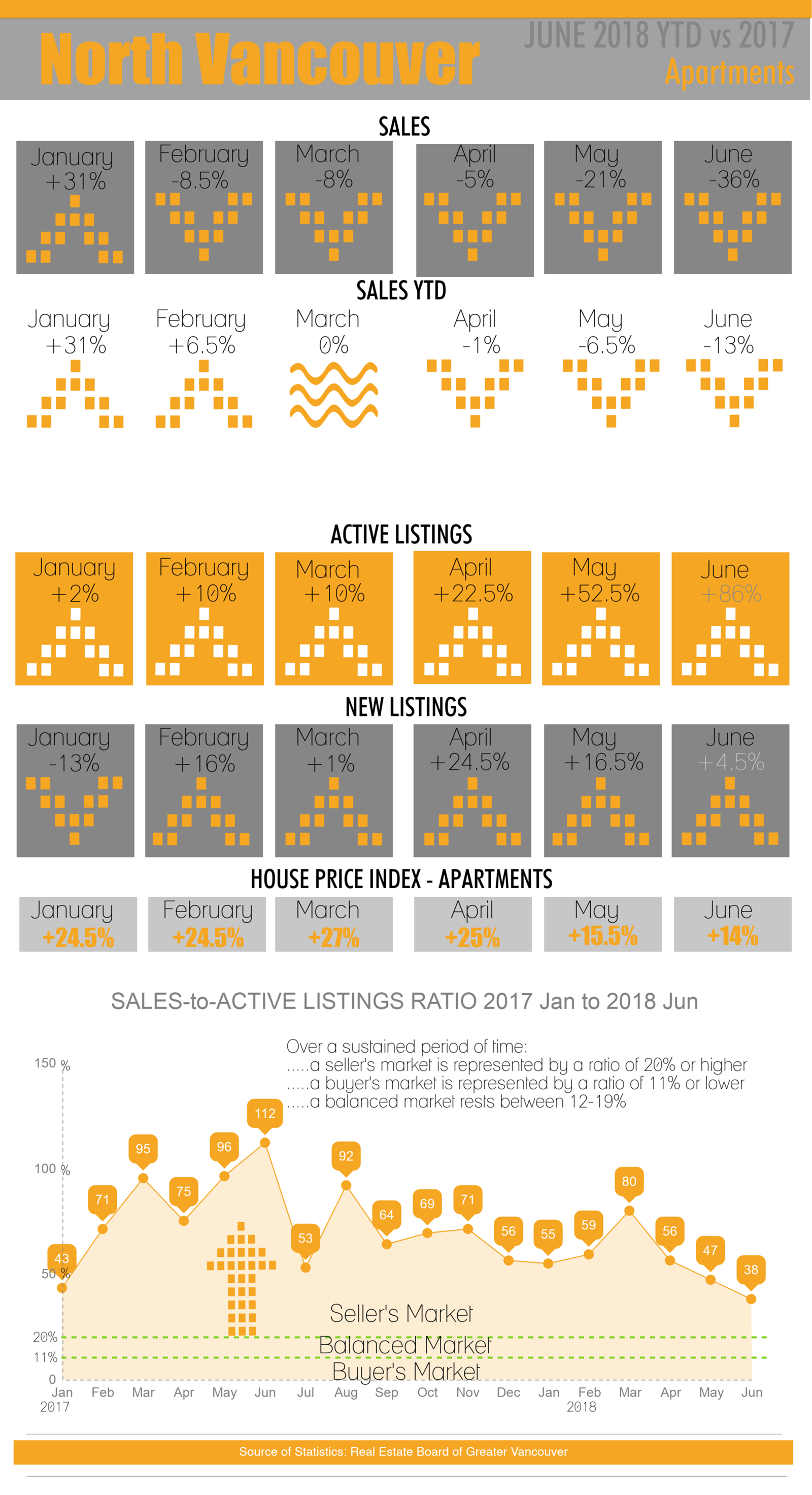 North Vancouver (NV) apartment market has sustained 'seller market conditions' month after month since February 2015!  
Recent MLS
® 
stats indicate reduced demand and increasing apartment supply will seller market condition wane or sustain for the balance of the year?
Generally, analysts say that downward pressure on property prices occur when the ratio dips below the 12% mark for a sustained period, w... read more.
Categories
Archives

Subscribe To This Blog