(November 15, 2017, posted in North Vancouver Strata)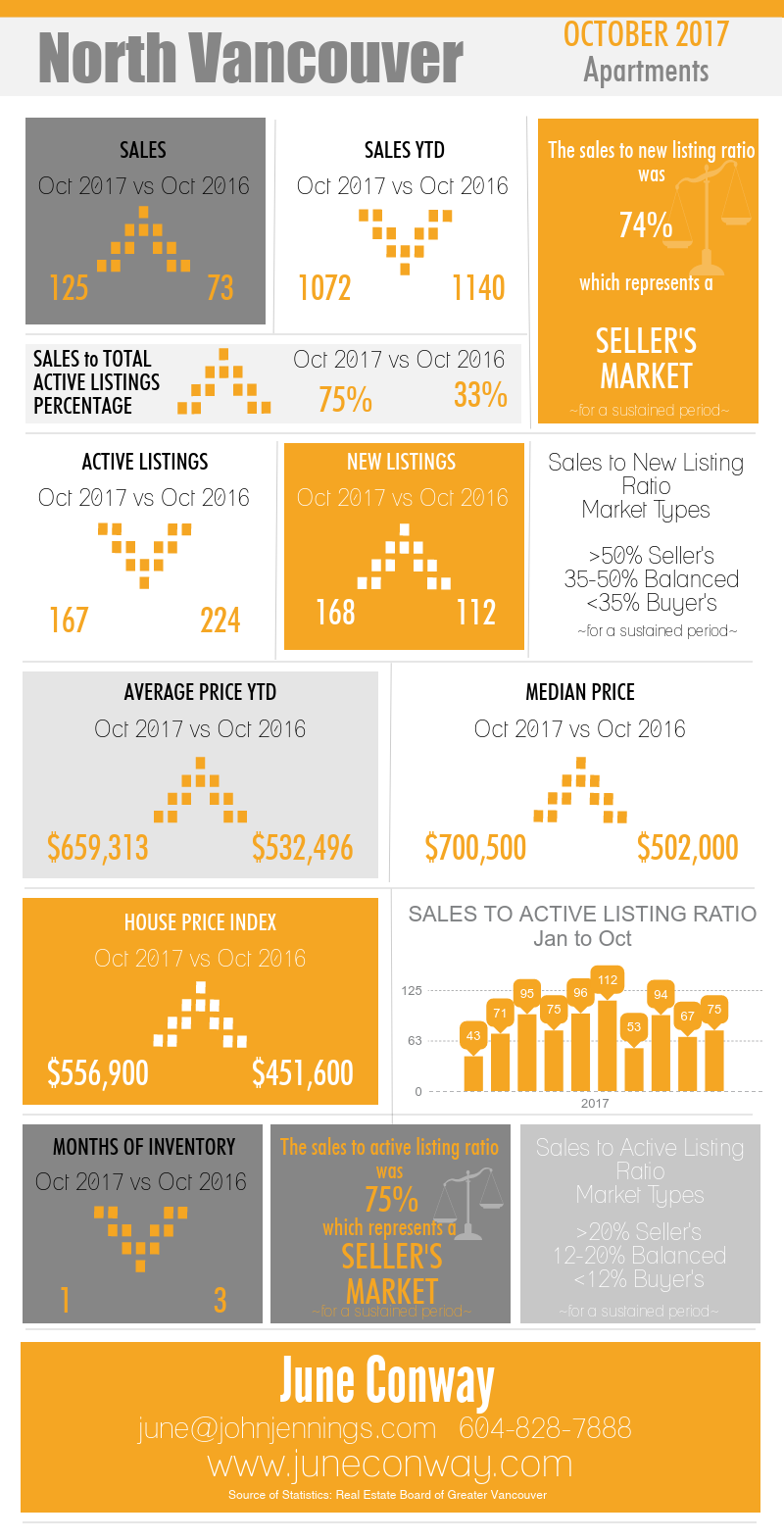 North Vancouver apartment sales were up approximately 16% from the month before , up 71% from October 2016 and 54% above the 10 year monthly average (81). 
The increase in apartment sales came despite total apartment listings down approximately 25% from October 2016.  
Sales to Active Listing Ratio, that is, absorption rate this October was 75%. Over a sustained period of time anything above 20% is con...
read more
.
Categories
Archives

Subscribe To This Blog