(February 12, 2018, posted in West Vancouver Homes)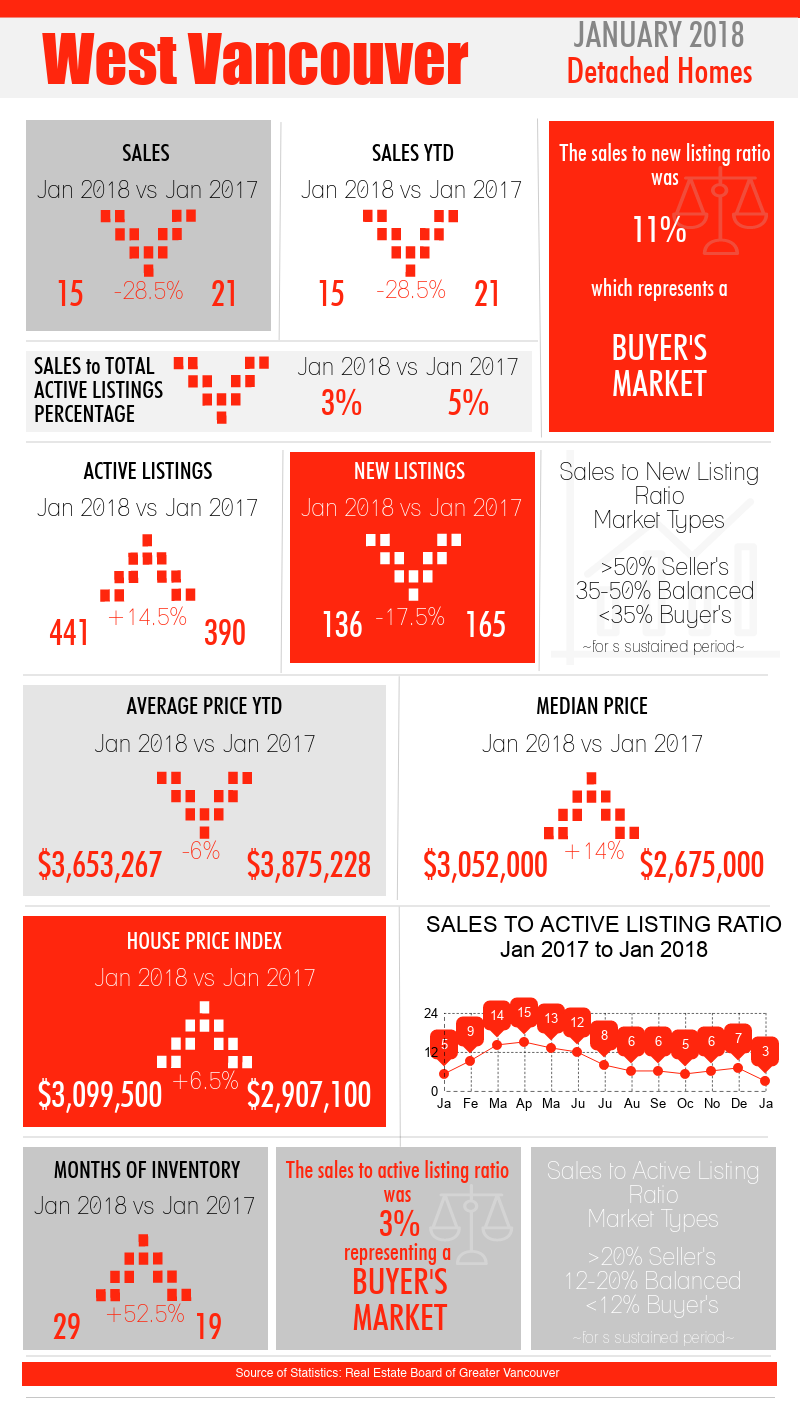 In West Vancouver 15 January detached house sales were
down 28.5% from same month a year ago,
down 50% from the month before, December 2017 and
down 76% from the 10 year monthly sales average.
The 441 WV homes actively listed for sale at the end of this January was
up 14.5% from January 2017,
up 2% from December and
down 10% from the 10 year month inventory average.
WV January new listing totals, 136, was...
read more
.
Categories
Archives

Subscribe To This Blog