understanding our real estate market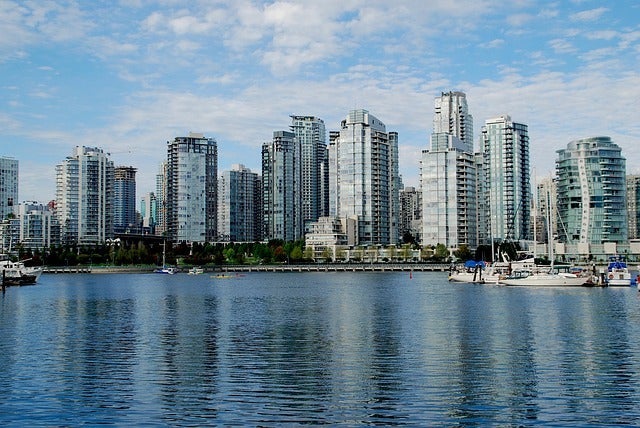 The Real Estate Board of Greater Vancouver just released its
April 2017
Market Update and says "The demand for condominiums and townhomes continues to drive the Metro Vancouver market. To better understand what's going on let's look at
four key indicators
.
The first is
home sales
. REALTOR® registered 3, 553 sales on MLS in Metro Vancouver last month. This is down over 25% from April last year and is about 5% above the 10 year April sales average.

Condominiums and townhomes are the most sought after property types in today's market. For the first four months of the year they accounted for 68% of all residential sales. This is up 10% from the same period last year.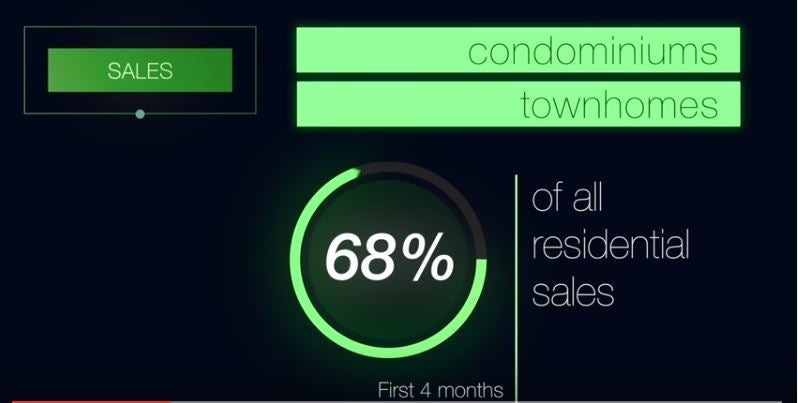 The second indicator is home listings that supply the housing market demand. More than 4,900 homes were listed in April. That's up 3% from March and 20% lower than last April.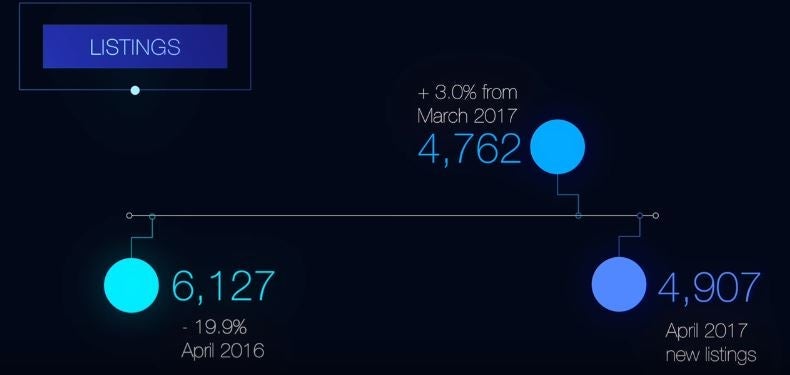 The third key indicator is home prices. The benchmark price for all residential homes in Metro Vancouver is $941,000. This is a 2% increase over last month and is up 11% compared to one year ago.
Over the last three months condo prices have seen the largest increase at 8% followed by townhomes at 5% and detached homes at 2.8%.
To understand the relationship between supply and demand that influences price we look to our fourth indicator, Sales-to-Active Listing Ratio.
The ratio today is 45% across all property types. This is down about 2% from last month but still firmly in Seller's Market territory. Downward pressure on home prices can occur when the ratio hits below the 12% mark for a sustained period. While home prices an experience upward pressure when it surpasses 20% over several months. When we look at today's ratio by property type we clearly see upward pressure in our condominium market:
26% Detached Homes
58% Townhomes
82% Condos
Our overall market is operating below the record setting pace from a year ago. But strong demand for condo's and townhomes is feeling fierce competition amongst home buyers. To gain a competitive edge you need to be prepared. This means getting pre-approved for a mortgage so you can understand what you can afford. Having a home inspector ready at a moment's notice and finding a REALTOR who specializes in your neighborhood of interest.

Your REALTOR® will help you understand the additional costs of both purchasing and owning a home. They also will help you analyze the most current market trends and help you develop your negotiating strategy. This preparation will increase your chances of getting the results you want in today's active market. For further housing and market info

blog comments powered by

Disqus
Categories
Archives

Subscribe To This Blog