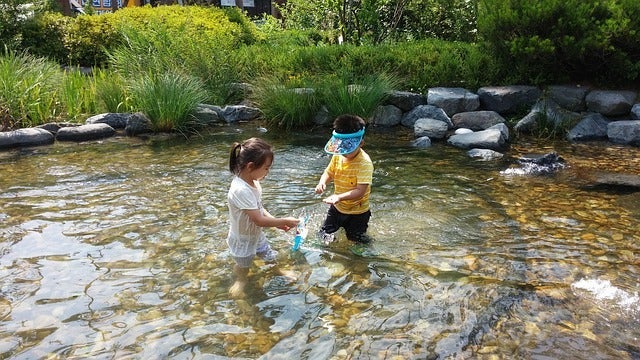 With recent price declines in Canada's hot real estate markets, there's been talk of a slowdown. But, so far, it's hardly something for prospective buyers to get excited about.

While prices did drop after the introduction of a foreign homebuyers tax in Vancouver last year, they're once again surging to new highs.
In Toronto, both prices and sales have taken a dive since the same type of tax came into effect in April.
Some had hoped a combination of recent government rule changes making it harder to get a mortgage, higher mortgage rates and the foreign buyers tax might have a lasting effect in cooling the market.
However, Toronto home prices are still up compared to last year and some industry experts predict that, as in Vancouver, the city's recent dip will simply be a blip.
And as long as Toronto and Vancouver's real estate markets continue to sizzle, many people will continue to find home ownership out of reach in these cities.
'I just don't get to live here," says Emelia Symington Fedy, who's moving her family from Vancouver to Halifax because she can't afford the high cost of housing in her beloved city. "It feels like my lover has jilted me. I'm heartbroken."
Vancouver downturn dashed
In August 2016, the B.C. government implemented a 15 per cent tax on foreign nationals buying property in Metro Vancouver to help cool skyrocketing house prices. For a time, the tax appeared to be working.
The benchmark or typical price for all Metro Vancouver home types declined from $933,100 in August 2016 to $896,000 in January 2017— a drop of four per cent.
But then prices started to climb again, surging to a record $1,019,400 in July — an 8.7 per cent jump compared with the previous year.
More specifically, detached home prices rose 1.9 per cent and condo prices jumped a whopping 18.5 per cent over the year.
Vancouver home sales edging back to record levels
Vancouver real estate market unfazed by foreign buyers' tax
Real estate expert John Andrew says the price decline was short-lived because the new policy only managed to affect buyer psychology: some prospective buyers sat on the sidelines to see how the tax would play out.
"Any time you've got an uncertain market, that's always a temporary effect," says the Queen's University professor. And it did prove temporary as skittish buyers soon returned and Vancouver's real estate market rebounded.
"Your demand is still greatly outstripping supply and you've got very strong appetite still from foreign investors who would appear to be just happily paying that 15 per cent tax," says Andrew.