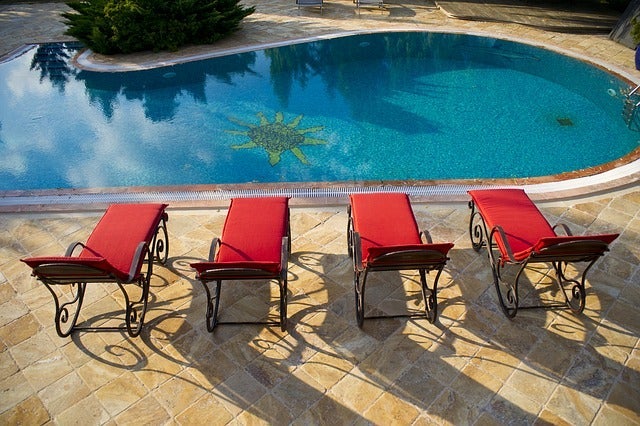 If you're hoping to strike up a friendship with a neighbour who has a backyard pool, your chances improve if you live in Kelowna, West Vancouver or Surrey.


Those cities have the greatest number of single family dwellings with their own backyard pools, according to numbers provided to Postmedia News by Landcor Data Corp., using B.C. Assessment Authority information.

There are more than 28,000 pools in the yards of single family dwellings in B.C., or less than five per cent of all such homes.

Kelowna has the most pools, at 3,004, and also among the largest percentage of single family homes, at 20 per cent with a pool.

That's followed by Surrey with 2,441 houses with pools, but the percentage of single family dwelling homes with pools in that city is just three per cent. West Vancouver is third with 2,173 houses with pools, or 19 per cent of single-family homes. 

Vancouver has 1,292 pools, 1.7 per cent of all single family homes, while Richmond has 595 pools (about two per cent of houses).
Communities with a high percentage of houses with pools are the University Endowment Lands (93 pools, or 21 per cent of all houses in that community), Anmore (88 pools, 14.7 per cent), Coldstream (475 pools, 14.6 per cent) and rural Penticton (252 pools, 14.4 per cent).
The Landcor data also shows that in most neighbourhoods houses with or without pools appreciated roughly the same since 2011. But houses with pools in Vancouver jumped in value by 43 per cent since 2011, compared with those without pools (25 per cent), a difference of 18 percentage points.
Click 
here to read the full article
!