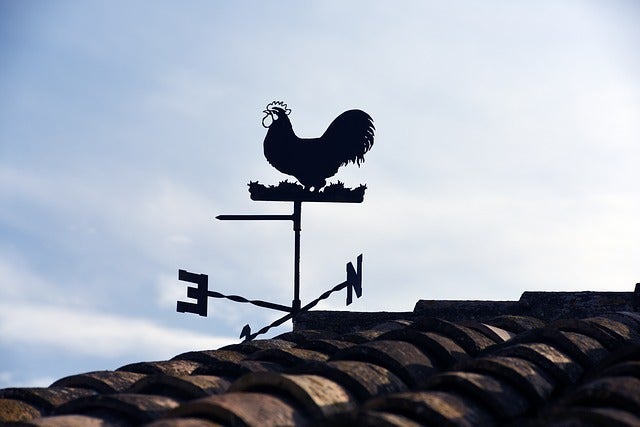 The housing market returned to near record levels in May.  To understand what's going on let's look at four key indicators:
Sales
Listings
Prices and
Sales-To-Active Listings Ratio
The first is home sales.  REALTORS registered 4, 364 sales on MLS last month.  This down 8 1/2% from our record breaking 'May' last year but still stands as the third highest May on record.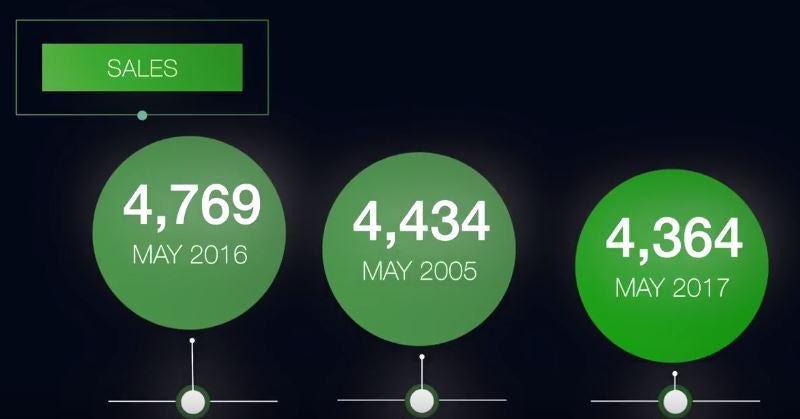 The second key indicator is home listings that supply housing demand.  About 6,000 homes were listed for sale last month.  That's up 23% from April and nearly 4% below this time last year.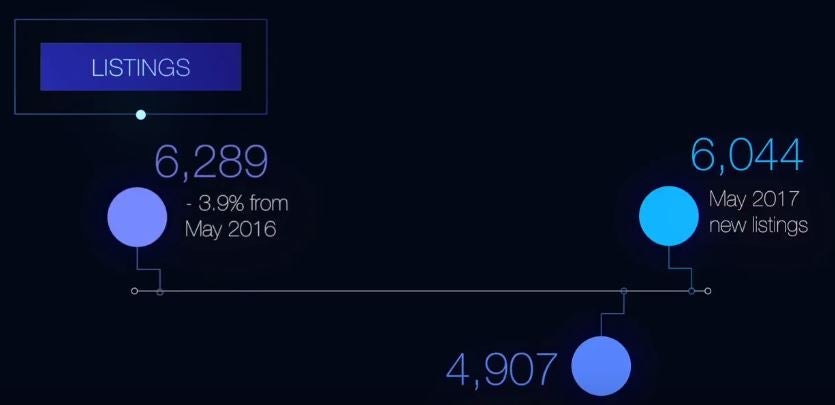 The total number of homes continues to sit around 8,000 across the region.  You can see here that this is among the lowest level we've seen in recent history.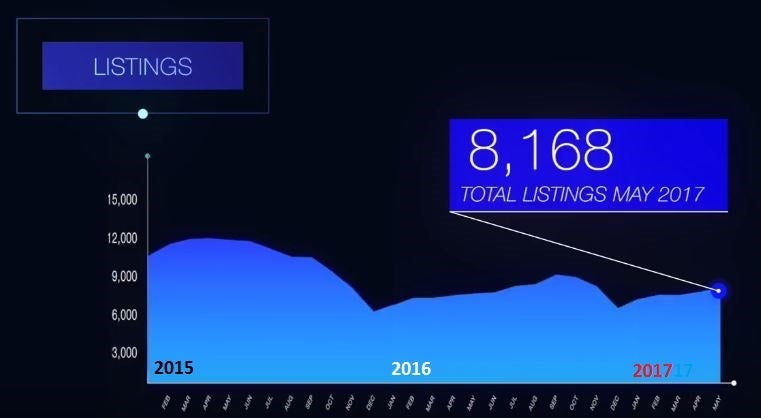 To understand the balance between supply and demand we look at our third key indicator, the Sales-To-Active-Listings Ratio.  The ratio today is 53%.  This is up 8% from last month.  
Downward pressure on home prices can occur when the ratio is below the 12% mark for a sustained period.  While home prices can experience upward pressure when it surpasses 20% for several months.  
When we break this ratio down by property type it's obvious demand for townhomes and condo's is driving today's activity.  As you can see here the ratio for these property types at 96% and 76% respectively are outstripping detached homes.
The fourth key indicator is home prices.  The benchmark price for all residential homes in Metro Vancouver is $967,500.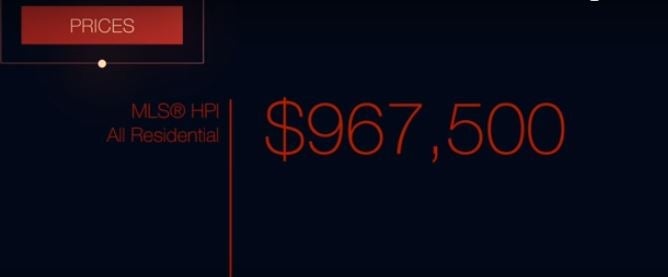 This is up about 3% over last month and 8% from May 2016.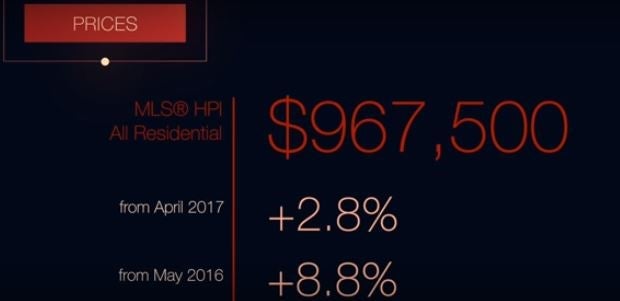 While sales today are inching closer to the record breaking pace of last year the market itself looks different.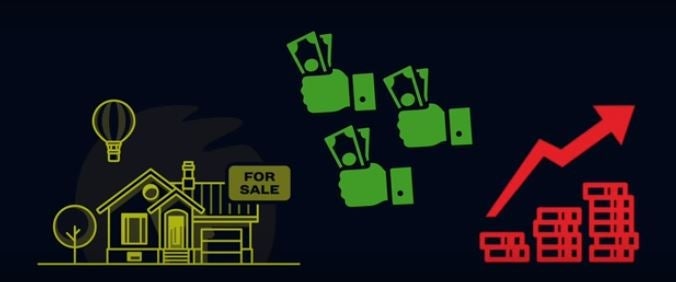 Sales last year were driven by demand for single family homes.  Multiple offers were common place in the detached market and prices were rising significantly as a result.
For example between April and May last year alone the benchmark price rose 8% while townhomes rose 4% and condos 2% during that one month period.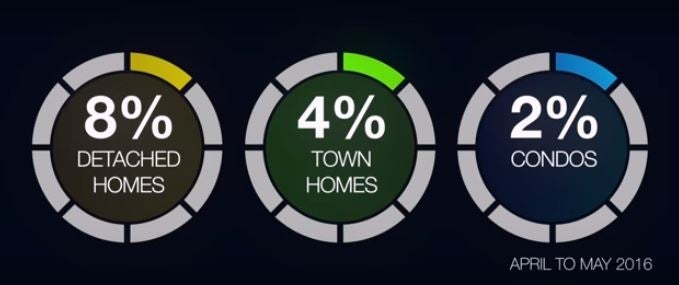 In the last year since the single family homes have increased just by 3% while townhome and condo prices have experience double digit increases of 13% and 18% respectively.

The shift in market preferences has implications for anyone entering into the market today.  
Be sure to talk to
june@johnjennings.com
to advise you and serve you through your next home buying or selling journey.