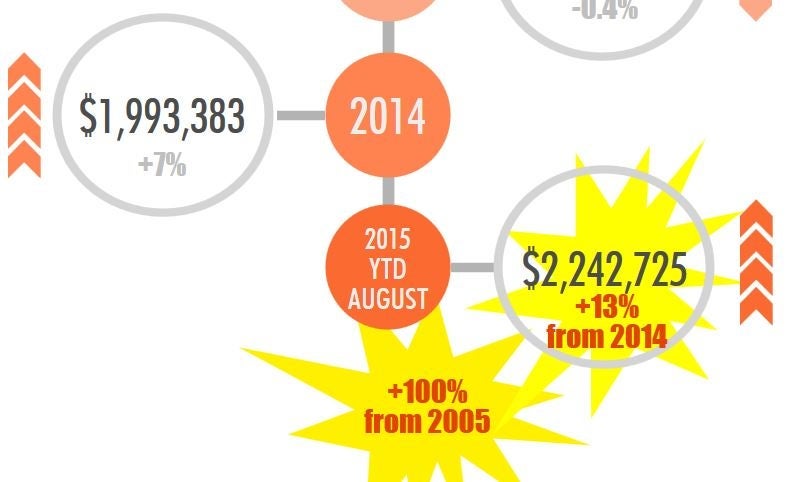 Demand from domestic buyers and those from countries such as Iran and China has accelerated the upward price trend of West Vancouver detached homes.
The MLS® Home Price Index composite benchmark price month average year-to-date for all West Vancouver detached homes is currently $2,221,100.  This represents a 11% and 100% increase compared to 2014's and 2005's HPI month average respectively.
It is important to remember that real estate is hyper local.  West Vancouver is made up of 35 different neighborhoods.  This means that market conditions and prices vary depending on property type, neighborhood and other factors.
Up to the end of July this year there have been 654 West Vancouver (WV) detached home sales.  Breaking the 654 detached home sales further by each WV neighborhood, there have been in: 
Altamont, 16 ranging from $2,198,000 - $9,000,000
Ambleside, 92.......................$1,400,000 - $5,388,000
Bayridge, 23..........................$1,400,000 - $7,800,000
British Properties, 110.........$1,395,000 - $9,280,000
Canterbury, 5........................$3,450,000 - $5,250,000
Caulfeild, 36...........................$1,270,000 - $4,900,000
Cedardale, 8...........................$1,555,000 - $1,998,000
Chartwell, 30..........................$2,150,000 - $9,080,000
Chelsea Park, 1......................$3,268,000
Cypress, 10............................$1,315,000 - $9,450,000
Cypress Park Estates, 14......$1,140,000 - $2,675,000
Deer Ridge, 0..........................
Dundarave, 65......................$1,599,000 - $12,000,000
Eagle Harbour,18.................$960,000 - $3,870,000
Eagleridge, 7.........................$945,000 - $1,950,000
Furry Creek, 4.......................$874,000 - $1,300,000
Gleneagles, 7........................$1,110,000 - $5,800,000
Glenmore, 17........................$1,150,000 - $4,480,000
Horseshoe Bay, 25................$810,000 - $3,200,000
Howe Sound, 6.......................$990,000 - $2,380,000
Lions Bay, 19..........................$725,000 - $4,900,000
Olde Caulfeild, 3....................$1,200,000 - $2,018,000
Panorama Village, 4...............$5,000,000 - $5,398,000
Park Royal, 0............................
Porteau Cove, 0......................
Queens, 20.............................$1,575,000 - $8,350,000
Rockridge, 5...........................$1,620,000 - $5,100,000
Sandy Cove, 7........................$1,200,000 - $5,815,000
Sentinel Hill, 31.....................$1,320,000 - $3,800,000
Upper Caulfeild, 11...............$1,520,000 - $2,855,000
West Bay, 11..........................$1,070,000 - $8,500,000
Westhill, 9..............................$2,370,000 - $6,845,000
Westmount, 16.....................$1,700,000 - $7,500,000
Whytecliff, 13........................$978,000 - $3,500,000
Buyers today most often encounter competition in West Vancouver's detached house market resulting in less time to make decisions.  If you not yet working with a REALTOR®, and would like to
 gain insight into our market, 
get quick access to new MLS® listings, 
develop a buying strategy that meets your needs and risk appetite, and

receive other services and protections that come with having professional representation,
welcome your contact:  june@johnjennings.com or 604-828-7888