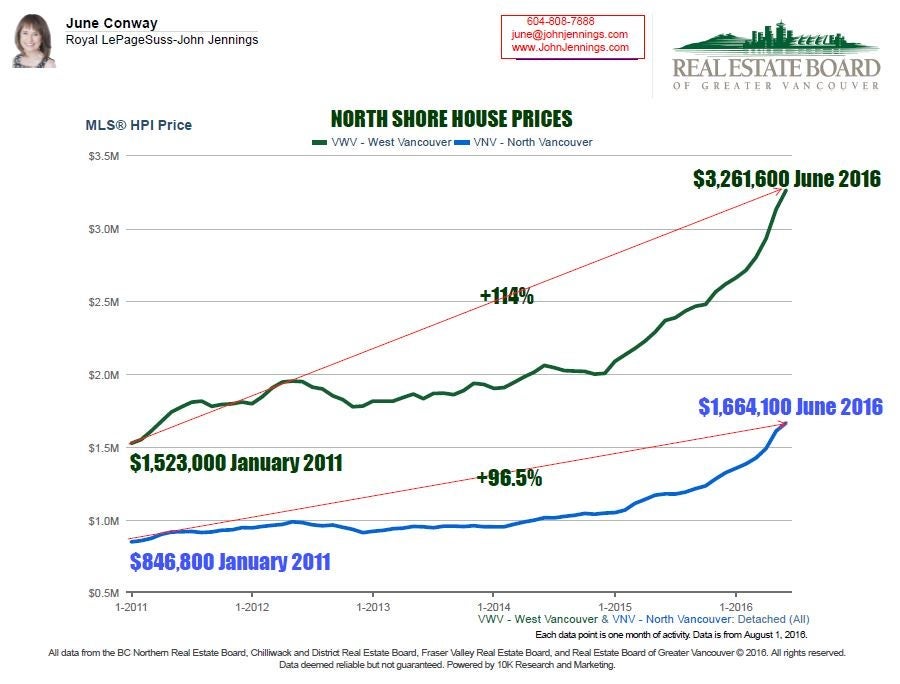 We are seeing broad home buyer demand on the North Shore today.  People are finding however the intensity of demand will differ in an area, neighborhood, property type and the balance between supply and demand.
Let's take a closer look!
West Vancouver is the higher end of our North Shore market however North Vancouver is not too far behind!  The bench mark price for a West Vancouver detached home is $3,261,600 June 2016 and $1,664,400 in North Vancouver This is up nearly 114% and 96.5% respectively, over the past five years.  During this period the sales and active listing ratio has generally remained high, especially in North Vancouver.  For the last year above the 20% margin which is a point where we see upward pressure on prices. 
Condo's on the North Shore tell a different story.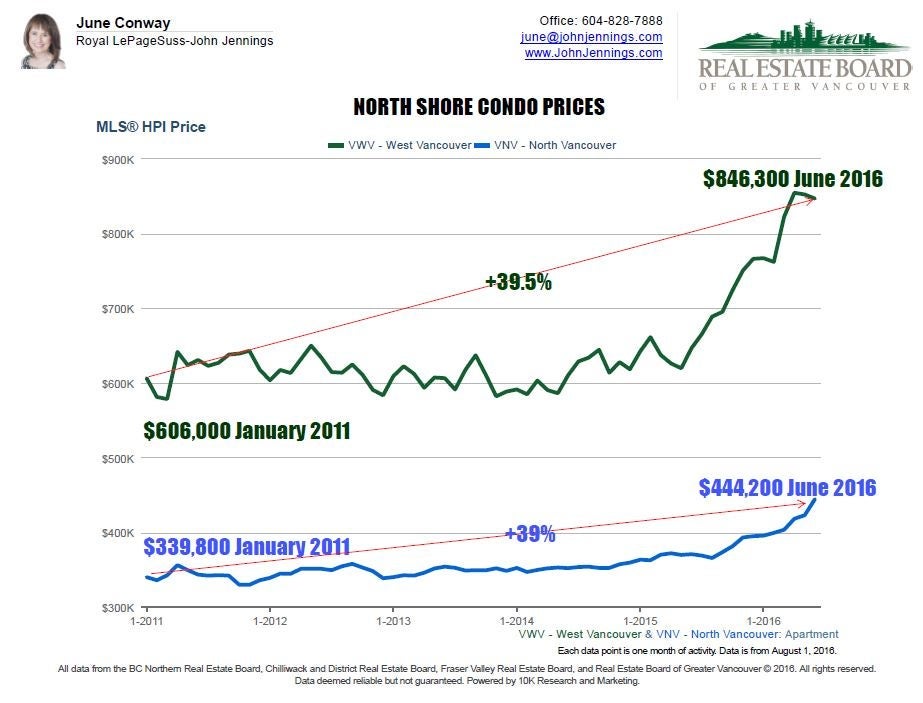 The benchmark price of a condo in West Vancouver today is $846,300 and North Vancouver $444,200, which is up nearly 39% for both areas since 2011.  The vast majority of this growth has been this past year when demand brought the sales to active listing ratios to above 20%.
North Shore townhome options are limited on the North Shore as the graph below shows:
As a result of the limited availability of townhomes and consequently sales, a House Price Index (HPI) for West Vancouver is not provided, as for HPI accuracy, a minimum of 20 sales per month is needed.  This June's HPI for a North Vancouver townhome is $800,200, a growth of 54% in the past five years because of higher demand for this type of property!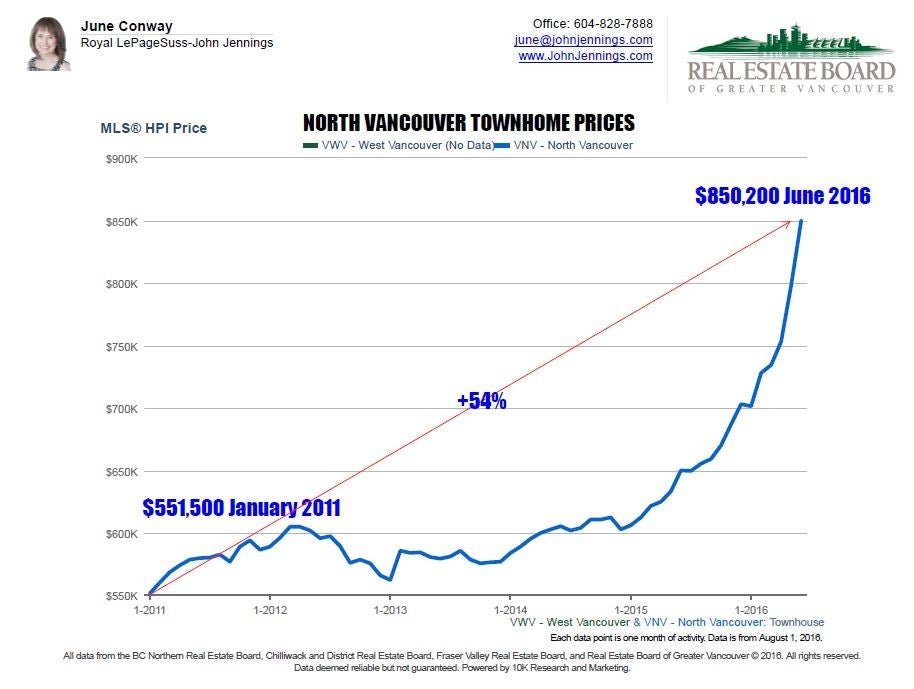 As a home buyer or seller it is important to do your homework how demand differs in your local neighborhood!  To facilitate ~ my pleasure to hear from you: