Metro Vancouver home buyers and sellers face changing market dynamics in September.  To understand these dynamics lets look at four housing market indicators:
Sales
Listings
Sales-to-Active Listings Ratio
Price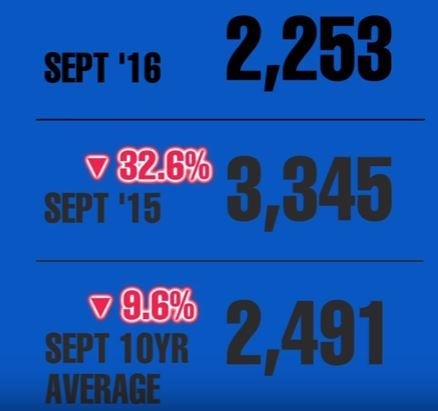 2,253 homes sales were registered in September.  This is down 32.6% compared to last September and 9.6% below the 10 yr average for the month.  
Let's look at home listing trends that feed housing market demand.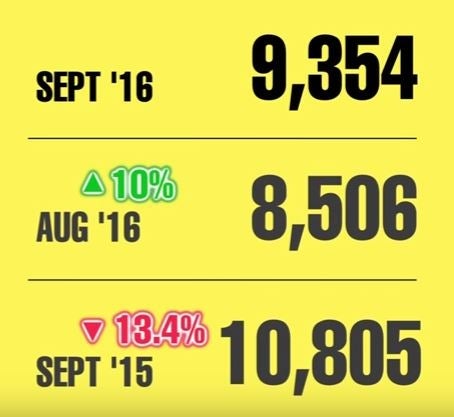 The total number of homes for sale grew to 9,354 homes in September.  That's up 10% from August but remains 13.4% below this time last year.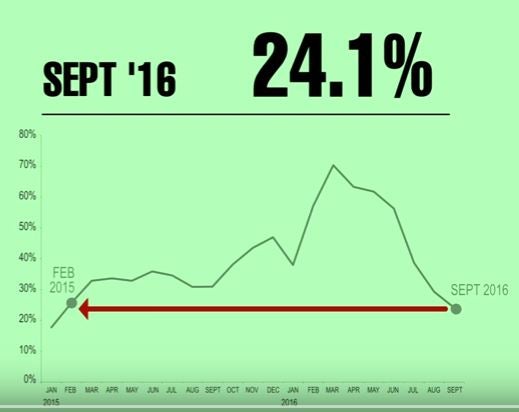 To understand the relationship between supply and demand we look to the sales-to-active listings ratio.  The ratio today is 24.1%.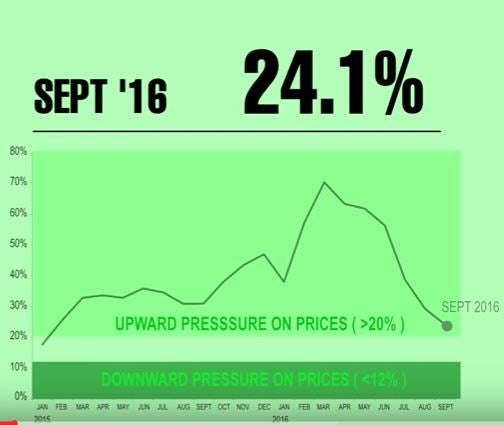 This is the lowest it's been since February 2015.  Generally analysts say downward pressure on home prices occur when the ratio dips below the 12% mark for a sustained period. Homes prices often experience upward pressure when it surpasses 20% over several months.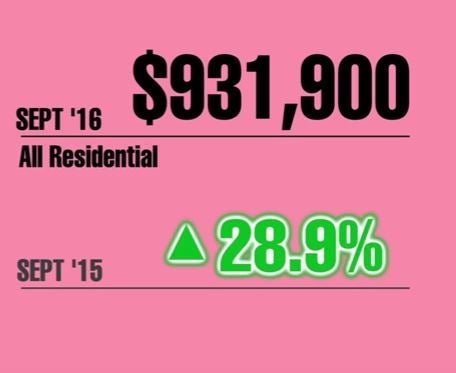 The Benchmark Price for all residential homes in the region today is $931, 900.  This is up 28.8% from September 2015.  Compared to last month virtually no change in home values across all three categories.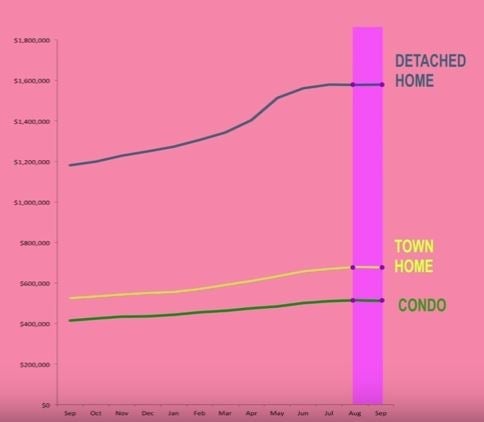 Interestingly, today we are seeing more demand for condominium and townhomes than the detached home market.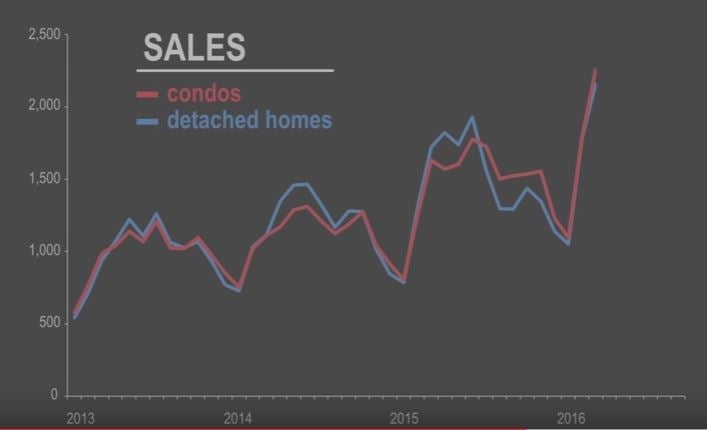 Traditionally, the number of condominium and detached home sales are similar in any given month however that trend is changing.  Last month there was almost twice as many condominium sales in our market compared to the detached.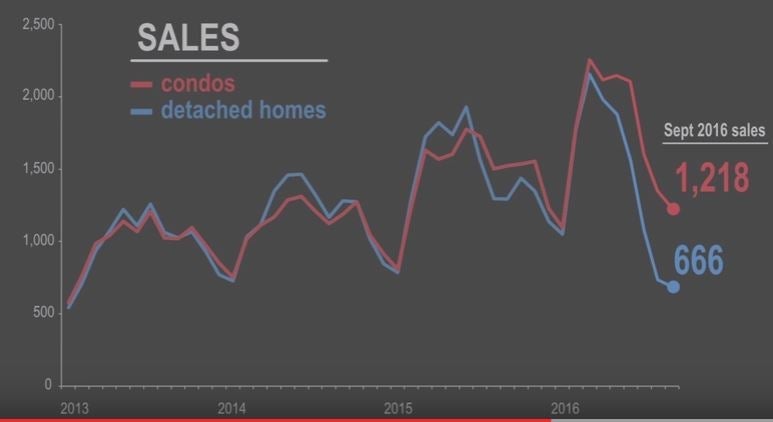 If you look at the sales-to-active listing ratio for detached homes you can see that the ratio is approaching buyer market territory whereas the condominium and townhouse market continue to favor sellers!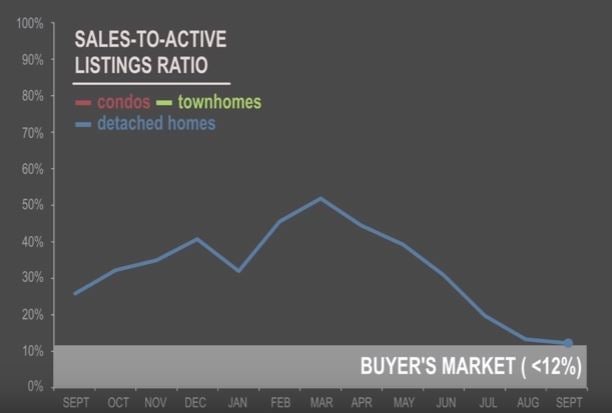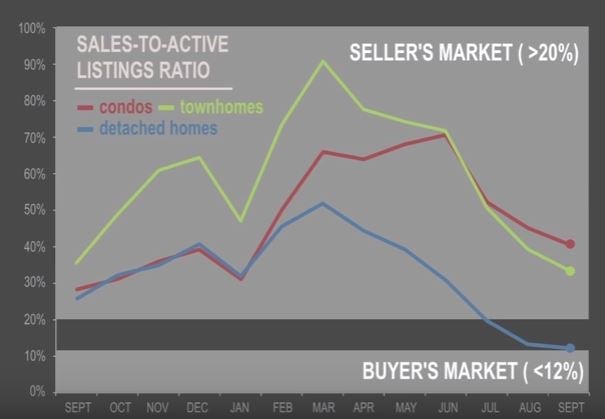 It is this relationship between supply and demand that will affect home values in the months to come.  To best understand the factors affecting prices in a changing market touch base with: 
604-828-7888
june@johnjennings.com