Metro Vancouver Housing Market is off to a quieter start in 2017 compared to one year ago. 
Home sales and listing trends are below historical averages across the region.  To understand what is going on let's look at four key indicators.
The first is
home sales
.  REALTOR® registered 1,523 sales on our MLS in January. This is down 40% from a year ago and 10% below the ten year January average. In context it was the lowest selling January since 2013.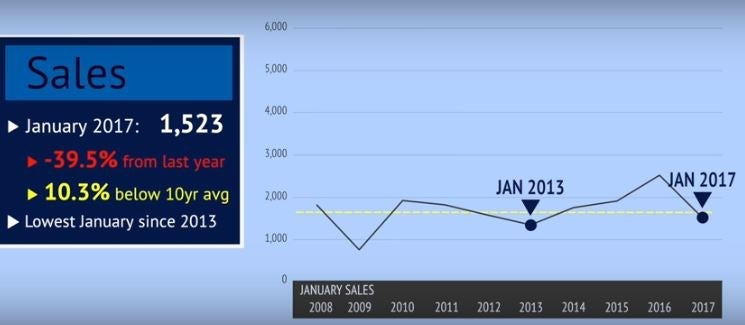 The second indicator is
home listings
, supply housing market demand. 
The number of homes for sale in our region grew to over 7,200 homes last month. That's up about 14% from December and roughly 9% higher than this time last year.

This will be the key statistic to watch as we head into the traditionally busier spring months because supply is key to determining the pace of home sale and price activity in a market.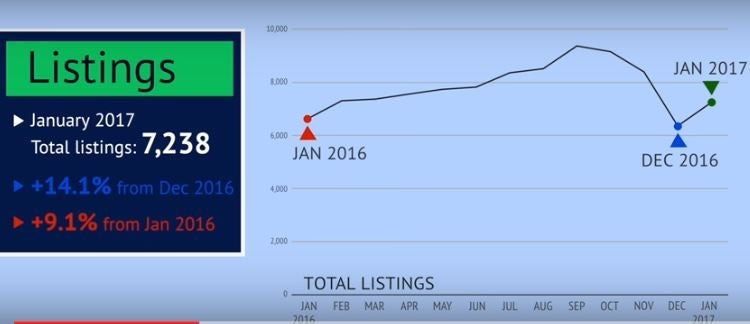 The third key indicator is
home prices
. The Benchmark Price for all residential homes in Metro Vancouver is $896,000. This is down -0.2% over last month and remains 16% higher than this time last year.
As you can see, these price gains accumulated in the first half of year and began a modest decline over the past six months.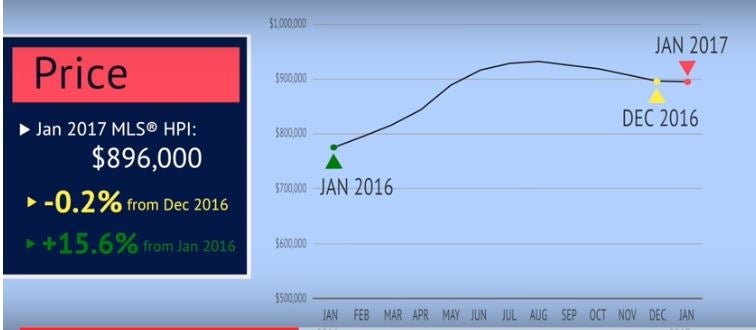 To understand the relationship between supply and demand in our market we look to our fourth indicator, the
Sales-to-Active Listings Ratio
.  That ratio today is 21%. 
Downward pressure on home prices can occur when the ratio dips below the 12% mark for a sustained period. Home prices can experience upward pressure when it surpasses 20% for several months. The ratio today is the lowest we've seen in the region since January 2015.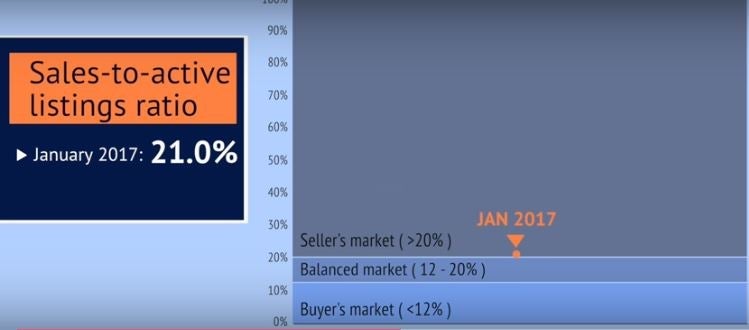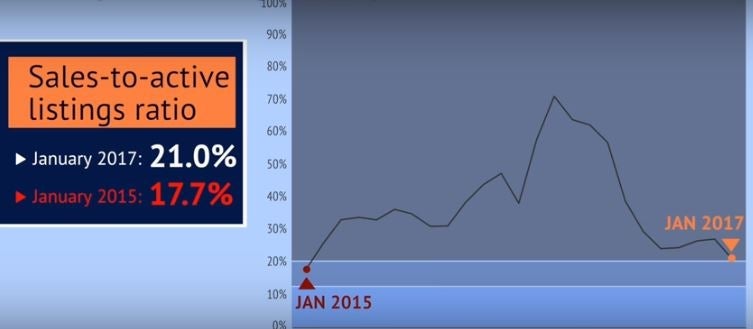 Finally, over the past few months there has been a tale of two markets in Metro Vancouver.  One for single family homes and the other attached housing like townhomes and condominiums.  If you look again at our Sales-to-Active Listing Ratio for housing types you see a number that suggests either a Balanced or soft Seller's market.  You may wonder why the ratios remains above 20% over the past six months yet overall prices declined 4%.  To answer this we must understand the differing trend of the detached and attached market.  Since reaching a peak in July Detached Home Prices have declined by about 7%.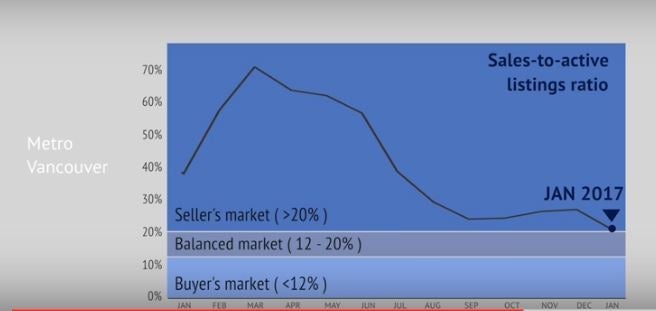 Demand for Detached Homes represented by the Sale-to-Active Listing Ratio reflects this as well.  Moving into the Balanced Market Range in July and continuing a downward trend since.Condo's on the other hand have seen a modest increase in price over the same time whereas townhomes remain less than -1% their value than in July.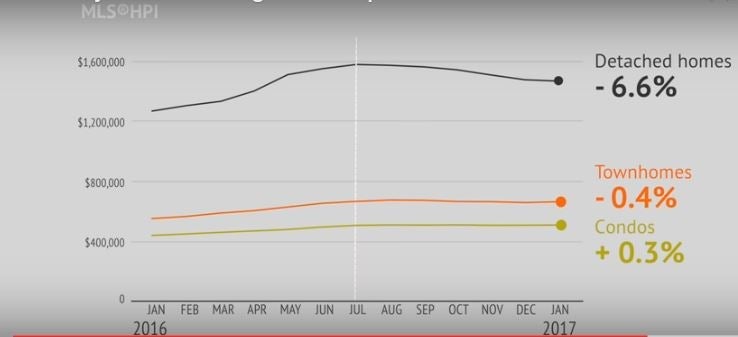 Again the Sales-to-Active Listings Ratio for these housing types are below the peak are still in Seller's territory.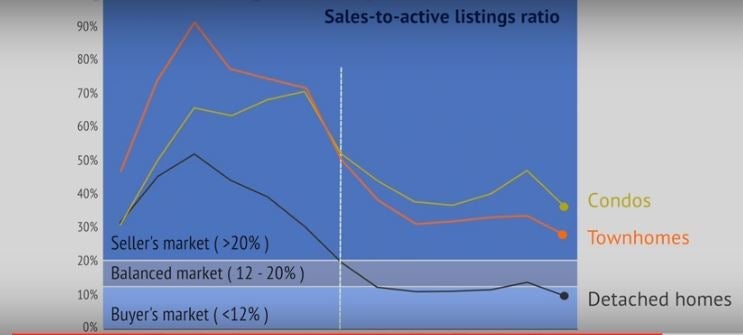 If you are looking to buy and or sell a home, it is important to speak with a REALTOR® to understand how these trends impact conditions in your neighborhood or choice. Welcome your contact:
june@johnjennings.com