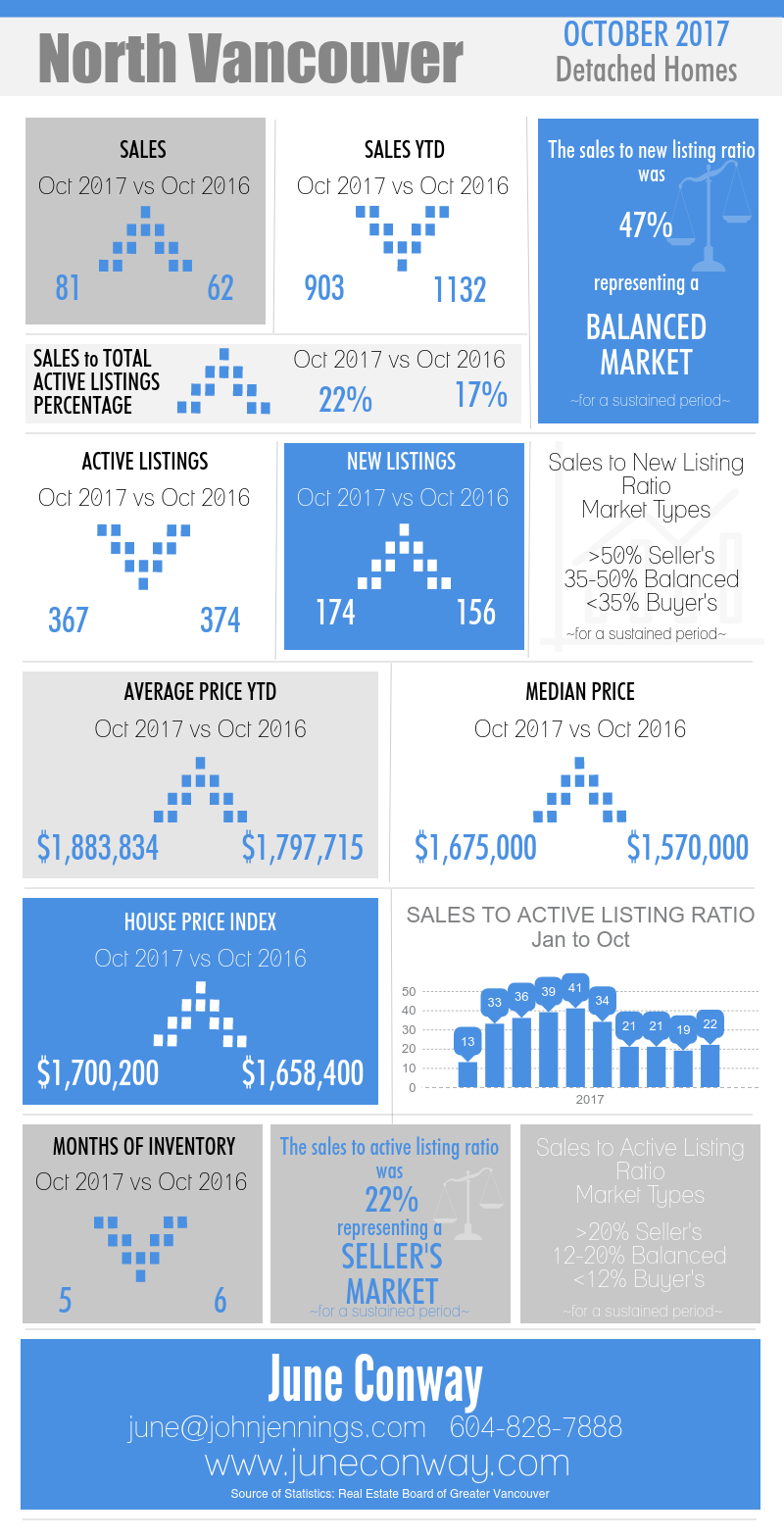 While
North Vancouver
detached houses saw an increase in sales over Oct 2016, up 30.6%, they fell behind the 10 year monthly average (93 sales) by approximately 13%. The absorption rate was 22%,, fringe of a seller's market, edging towards a balanced market (a balanced market is indicated by a sales-to-active listings ratio between 12% and 20%). 
North Vancouver's October Home Price Index of a single family house was $1,700,200, average sale price $1,725,710, the lowest average seen in North Vancouver in 8 months and median sale price $1,675,000.

Deliberating whether to sell and or buy in today's transitioning market?
Reach out to a local real estate professional who can discuss the specifics of your market and guide you through the process to your advantage!
Wondering what the difference between the HPI, Average and Median Sale Price is?
The MLS® HPI reports the price for an 'economic bundle' of housing features of a 'typical' house for a neighborhood, area or region. Modeled on the 
Consumer Price Index
 or CPI, it is considered to be the most accurate indicator of housing prices trends in a given region.
Average price
The average price is calculated by dividing the total dollar volume of sales by the number of sales. The average price is the simplest to explain but is not always the most accurate since it may be skewed by the mix of properties, such as more high-end or low-end sales will skew the number up or down.
Median price
In a list of housing prices from high to low, the median is the middle price.