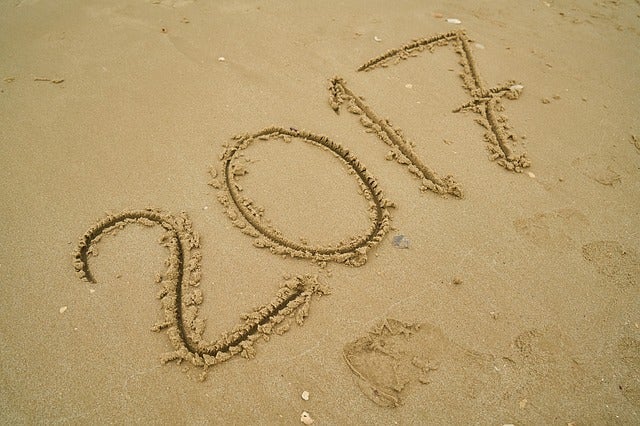 Our real estate board defines a seller's market when there are more people looking to buy then there are homes available.  This causes a rise in price above the long-term average rate of inflation.  Typically this is indicated by a sales-to-active listings ratio of 20% or higher.
North Vancouver's apartment sales-to-active listings ratio sustained in seller's territory for the twelve months of 2017!
2017 SALES-TO-ACTIVE LISTING RATIO 
North Vancouver (NV) Apartments
47% January
71% February
95% March
75% April
96% May
112% June
53% July
92% August
64% September
69% October
74% November
70% December
NV apartment 2017 sale totals were off  a bit, 1% from last year and down 4% to 2015.  
2017 North Vancouver apartment price gains were up from 2016:
up +20%; House Price Index year average:  $523,067 and $435,208 respectively,
up +27%; Median Sale Price year average:  $611,500 and $481,196 respectively and
up +21%; Average Sale Price year average:  $665,761 and $548,435
Highest price paid for a North Vancouver apartment in 2017 was $5.1 million pre-sale waterfront addressed suite ready for occupancy sometime in 2018.  The condominium offers 3,042 sf all on one level, front and center unobstructed water views water and downtown Vancouver views.
Additional 2017 North Vancouver apartment (condominium) sale price ranges include:
1 in the $4 million range,

7 in the $2 million range,
89 in the $1 million range,
279 in the $750,000 to less than $1 million range,
568 in the $500,000 to $749,999 range,
333 in the $250,000 to $499,999 range
2 less than $250,000
More North Vancouver apartment market stats can be found in the following infographic:
If your plans for 2018 include selling your home and or a purchase touch base with us to determine what the best steps are for you for a successful, smooth transition!