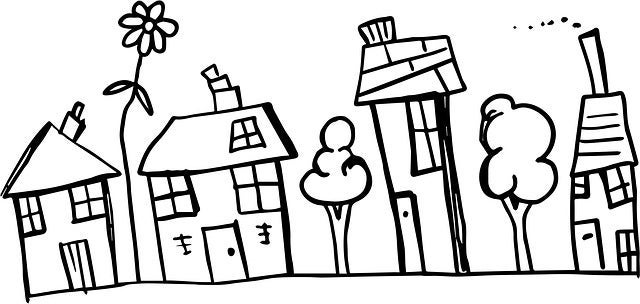 Outrage over property evaluations from B.C. Assessment is no new matter in the province.

Thousands of B.C. homeowners experienced a centuries-old tradition this week: the annual shock of getting their real estate assessments and vowing to combat them.
As CBC's Jason Proctor reports, this year thousands of homeowners are expected to 
contest the property evaluations
 that will determine how much they pay in municipal taxes.
As depicted in archived videos found in the CBC vault, anger over how properties are assessed forms a long-standing grievance in the province — a process that has been in place in B.C. since at least 1860, when Vancouver Island and the rest of the province were separate colonies.
The image above, for instance, was taken from coverage in 1959, when the North Cowichan Municipal Hall was flooded with a record number of appeals from hundreds of home and farm owners.
That was the year that the 1955 Assessment Equalization Act made its way to most of Vancouver Island, where property owners argued that flooded farm fields and odour from a local paper mill depreciated the value of their homes.
The B.C. Assessment office wasn't formed until 1974,
according to its website.
FIGHTING FOR FAIRNESS

Originally, owners provided their own estimates. Then, each city enacted its own assessment criteria, creating a hodge-podge of 140 different sets of debatable criteria across the province.

Homeowners eventually pressured the province to implement a new system to resolve grievances about fairness.

The province responded by creating the independent assessment authority now known as B.C. Assessment — but that didn't stop complaints from rolling in.

As the following video shows, in 1982 thousands of people across the province contested their property assessments when the real estate market crashed just before Christmas.

The market had bubbled so much that even then-municipal affairs minister Bill Vander Zalm's home had jumped in value to $430,000 from $220,000 the year before.
By time the bubble burst, the home values had already been assessed for the year ahead.
The assessment process made headlines again in 1991 when the Social Credit Party came under fire for sending out fake tax assessment notices as a tactic to scare homeowners away from the NDP.
Most of the coverage over the next 25 years has been of the "look how much property values have jumped!" variety, except for a few exceptions.
This includes 2007, when properties in Whistler experienced a surprising decline.
This year in B.C., the surprising losers in the assessment game were single-family homes in Vancouver, the North Shore, Burnaby and Richmond — 
some of which were devalued by as much as 10 per cent. 
Properties in the north of the province also declined this year, 
right along with the fading promise of LNG.
Prepared by:
Maryse Zeidler
CBC News

January 6, 2017
Click 
HERE
 for the full article!