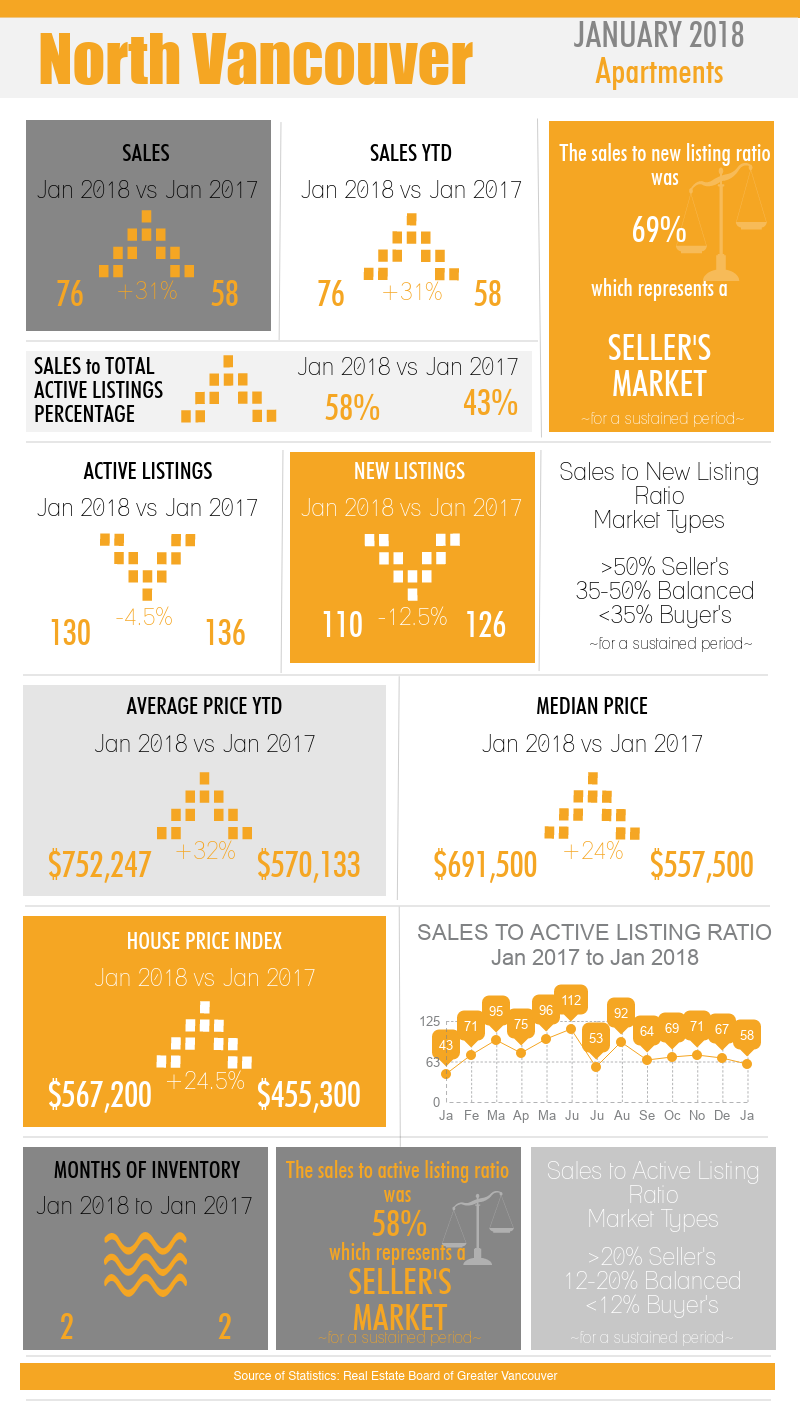 There were 3,540 North Shore residential sales in 2017. 
77.5%
of the North Shore residential sales were in North Vancouver, 2,746!  Furthermore, 62% of the 2,746 sales were attached, that is, apartments and townhomes.
North Vancouver strata sale numbers are leading the 2018 residential market!  
January breakdown of sales shows:
76 North Vancouver apartment sales

30 North Vancouver house sales

25 North Vancouver townhome sales

23 West Vancouver apartment sales

15 West Vancouver house sales

1 West Vancouver townhome sale
Strata sales made up
70%
of North Shore this past January's residential sales!
North Vancouver strata market held strong, Seller market conditions, throughout the twelve months of 2017 and  has carried on into 2018.
Will January's new mortgage rules and anticipation of higher interests rates weaken strata purchases? 
What is your sense of all this?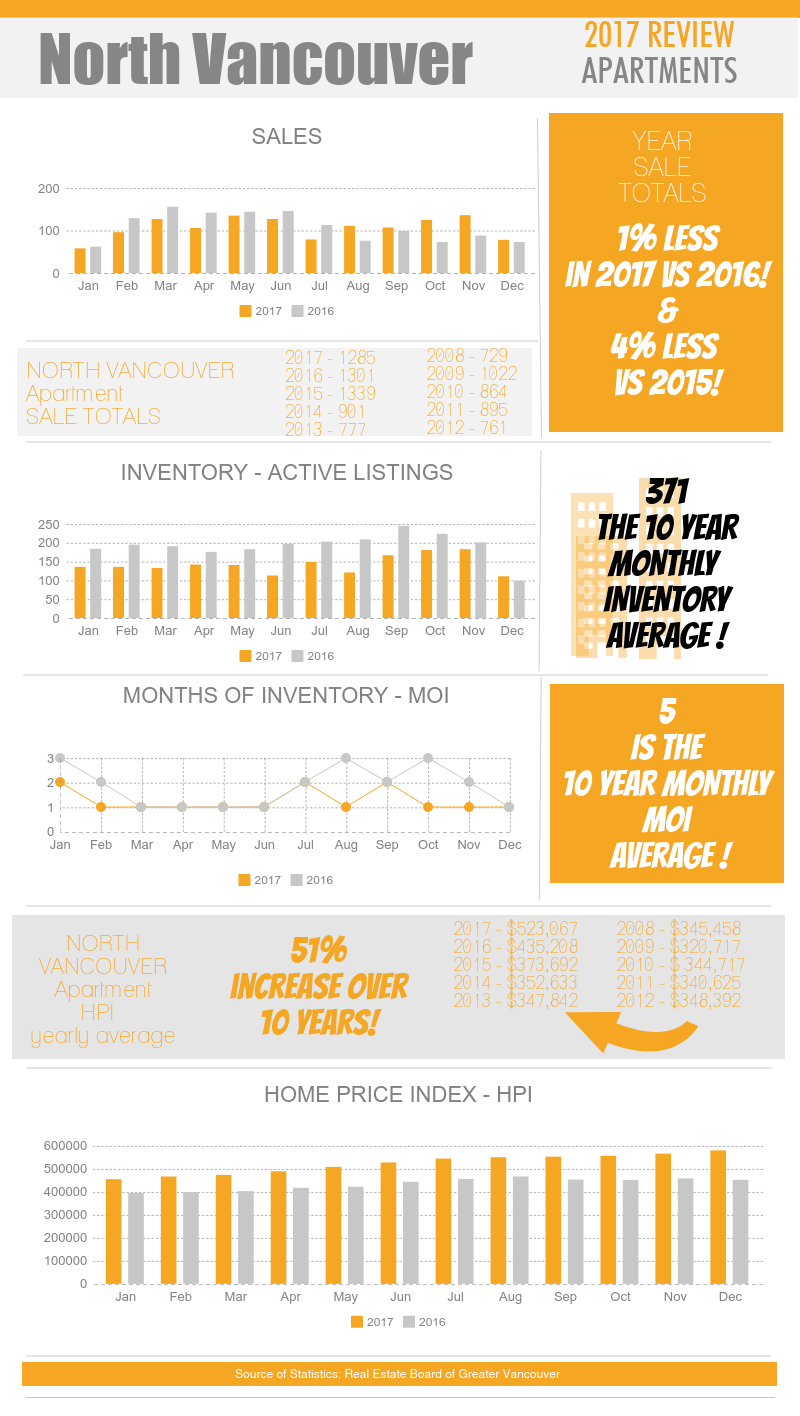 Prepared by:
June Conway
june@johnjennings.com