In West Vancouver total April homes sales decreased 51.5% and 50% from same month last year and  the 10 Year Monthly Average respectively.  WV homes sales experienced their fourth straight month of declines year over year!
New listings  for WV homes during April saw a sharp increase up 25.5% from April 2017, while total listings ended the month up 22% from the same time last year and up 45% from the Ten Year Monthly Average.
Sale activity of West Vancouver homes has cooled with the slowest segment above $3-million. 
58% of WV home sales were less than $3mil the first four months of 2018:
1 - $10 million range
2- $8 million range 

5 -$6 million range
8 - $5 million range
8 - $4 million range
20 - $3 million range
47 - $2 million range
11 - $1 million range
Check out the visual for more market facts!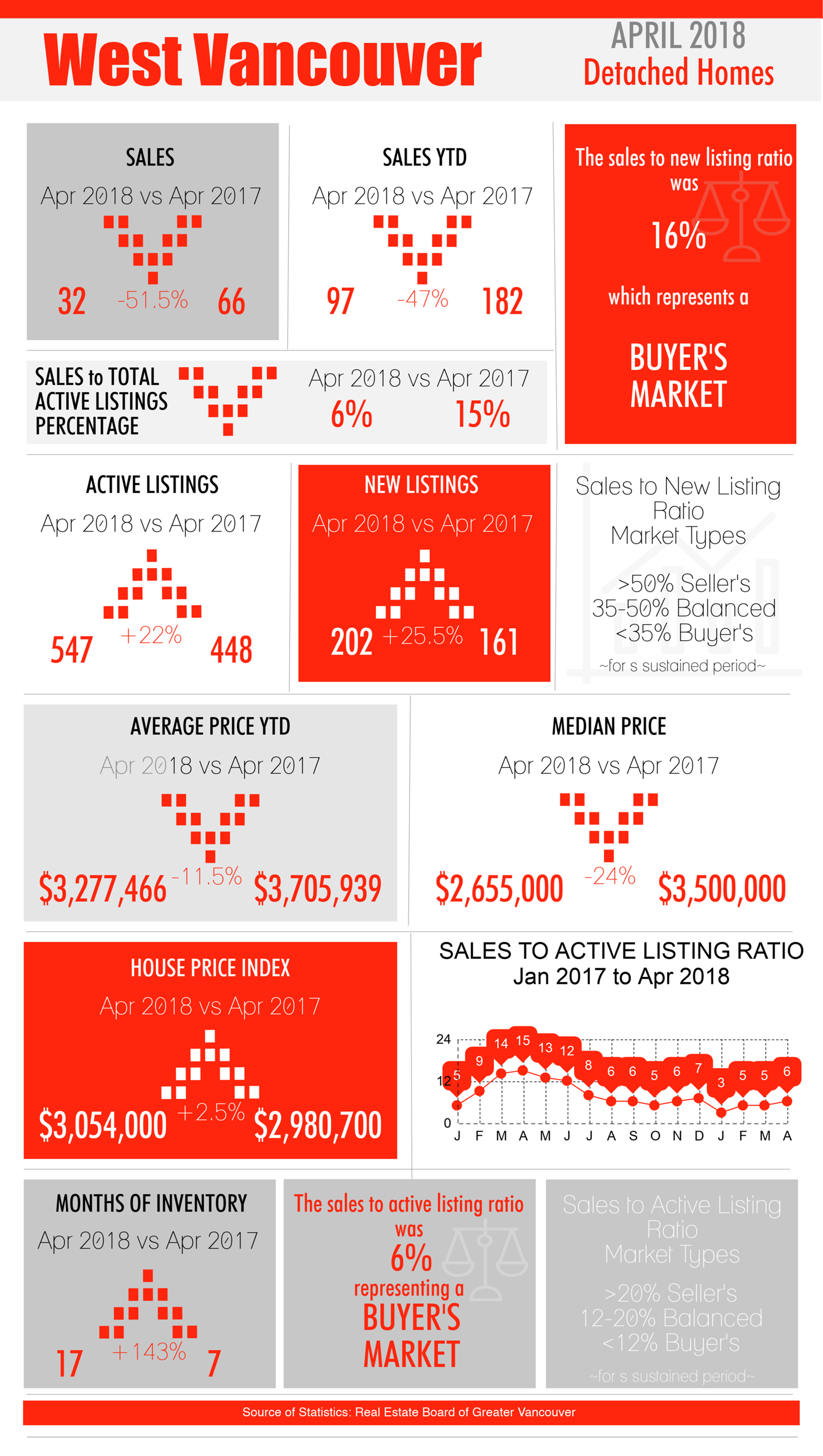 Real estate is local.  If you are thinking about buying OR selling in today's market  welcome your contact to share with you the exact market conditions in your area.
Sincerely,
Real Estate Specialist
for John Jennings
604-828-7888
june@johnjennings.com
Royal LePage Sussex - John Jennings
www.JohnJennings.com