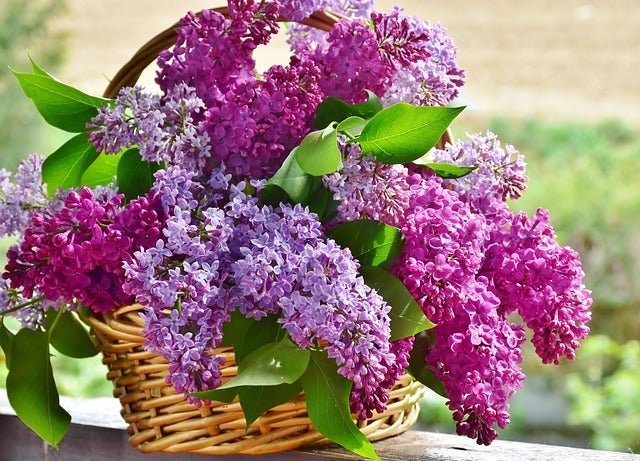 Demand for all West Vancouver and North Vancouver property types (homes, apartments and townhomes) has pulled back this year as a result of recent:
federal changes to mortgage qualification requirements and increased interest rates;
provincial government introduction of a speculation tax, increase of property transfer and foreign buyer taxes.
West Vancouver total apartment sales this April was down 9% from April 2017, a modest drop in contrast to 51.5% for 
WV homes
 homes sales.
Weaker sales are pushing most property type markets from Seller market conditions.  At this time, WV apartments activity is edging to a balanced state.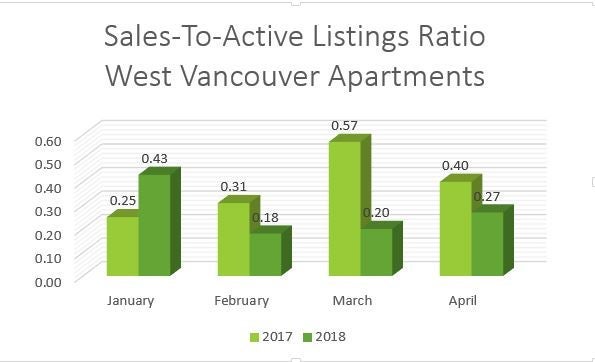 Over a sustained period of time:
a seller's market is represented by a ratio of 20% or higher
a buyer's market is represented by a ratio of 11% or lower
a

balanced

market rests between 12-19%
New listing numbers for WV apartments was similar to same time last year, while total listings end of the month were up 36.5% from April 2017.

More numbers if you are up for it, check below: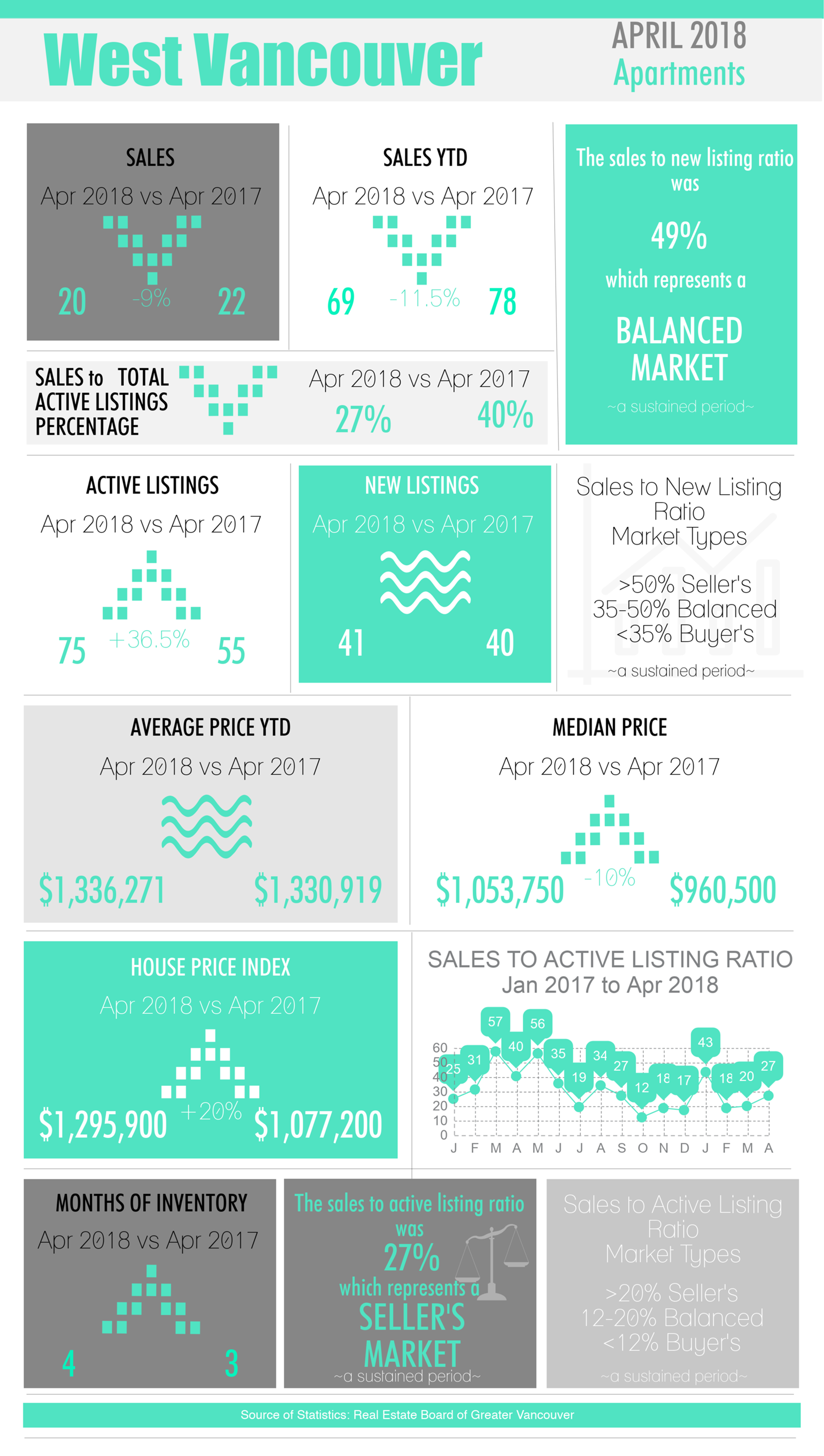 Real estate is local. If you are thinking about buying OR selling in today's market welcome your contact to share with you the exact market conditions in your area.
Sincerely,
June Conway
Real Estate Specialist
for John Jennings
604-828-7888
june@johnjennings.com
Royal LePage Sussex - John Jennings
www.JohnJennings.com