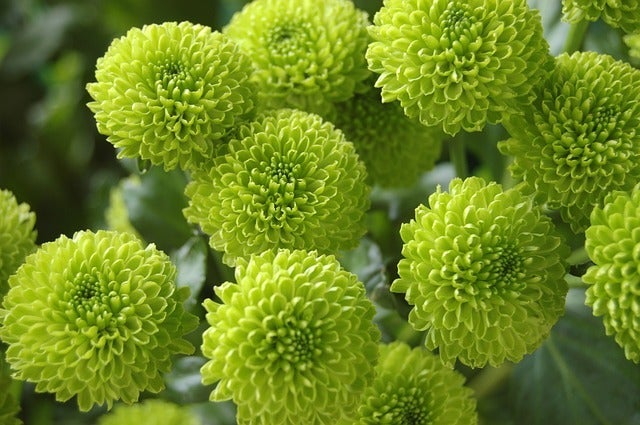 North Vancouver townhome
sales in May totaled 36, down 14% from same month in 2017, similar to the month before and up 28.5% from the 10 Year Monthly Townhome Sales Average.  Year-to-date sales are similar to same period the year before, 143 and 141 respectively.
North Vancouver townhome new listings and end of month total active listings has increased each month as 2018 unfolds while monthly sale totals has varied compared to 2017.
May sale totals in specific price ranges for North Vancouver townhomes  were:
17.....$400,000 to $699,999 range,

18.....$900,000 to 1,499,999 range and

1......$1,500,000 to $1,999,999 range.

May 26 townhome sales included 6 townhome happy sold townhome owners in Hamilton neighbourhood, 5 in Central Lonsdale,  2 each in Edgemont, Lower Lonsdale and Lynn Valley and 1 each in Delbrook, Dollarton, Indian River, Norgate, Northland, Roche Point and Westlynn.
Number of active townhome listings end in specific price banks were:
15.....$400,000 to $699,999 range,
56.....$900,000 to 1,499,999 range,
5......$1,500,000 to $1,999,999 range and

3......$2,000,000 to $2,999,999 range.
The first five months of 2018  townhome sale prices have favorable to Sellers.  Benchmark price, HPI for NV townhomes:
 $991,800 in January, 
$998,400 February, 
$1,005,400 March, 
$1,030,500 April and 

$1,035,500 in May.
For more NV townhome stats find a visual snapshot below and click on the title that follows if you might be curious about the trend of other North Shore property types: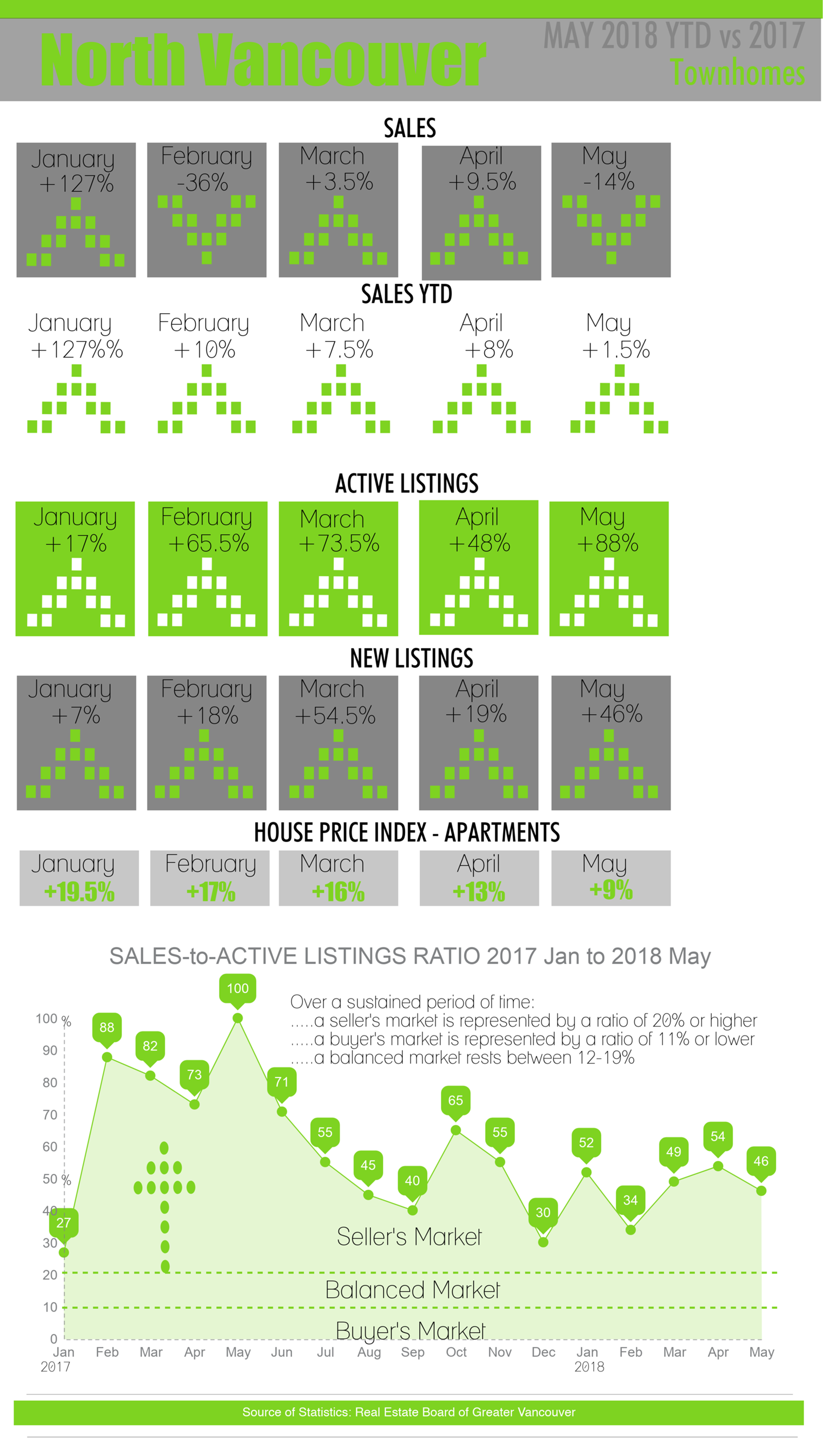 Every North Vancouver townhome owner wants to make sure they maximize their financial reward when selling their townhome.
If you might be considering a move in 2018 we look forward to hearing from you:
June Conway
june@johnjennings.com
604-828-7888
ROYAL LEPAGE SUSSEX-JOHN JENNINGS
www.JohnJennings.com