West Vancouver's detached house market year-to-date shows home buyers continue to be on the sidelines.  
No matter which way you look at it, the stats show West Vancouver's house market has been holding in buyer territory the past year and a half.   Of course there are market nuisances, but the visual prepared for months of inventory, sales to active listing ratio and sales to new listings ratio, all say the same thing ~ a buyer's market.
A buyer's market is when there are many more homes for sale than there are buyers. As a result, prices increase slower than the long-term average rate of inflation. In extreme circumstances this can cause prices to decline.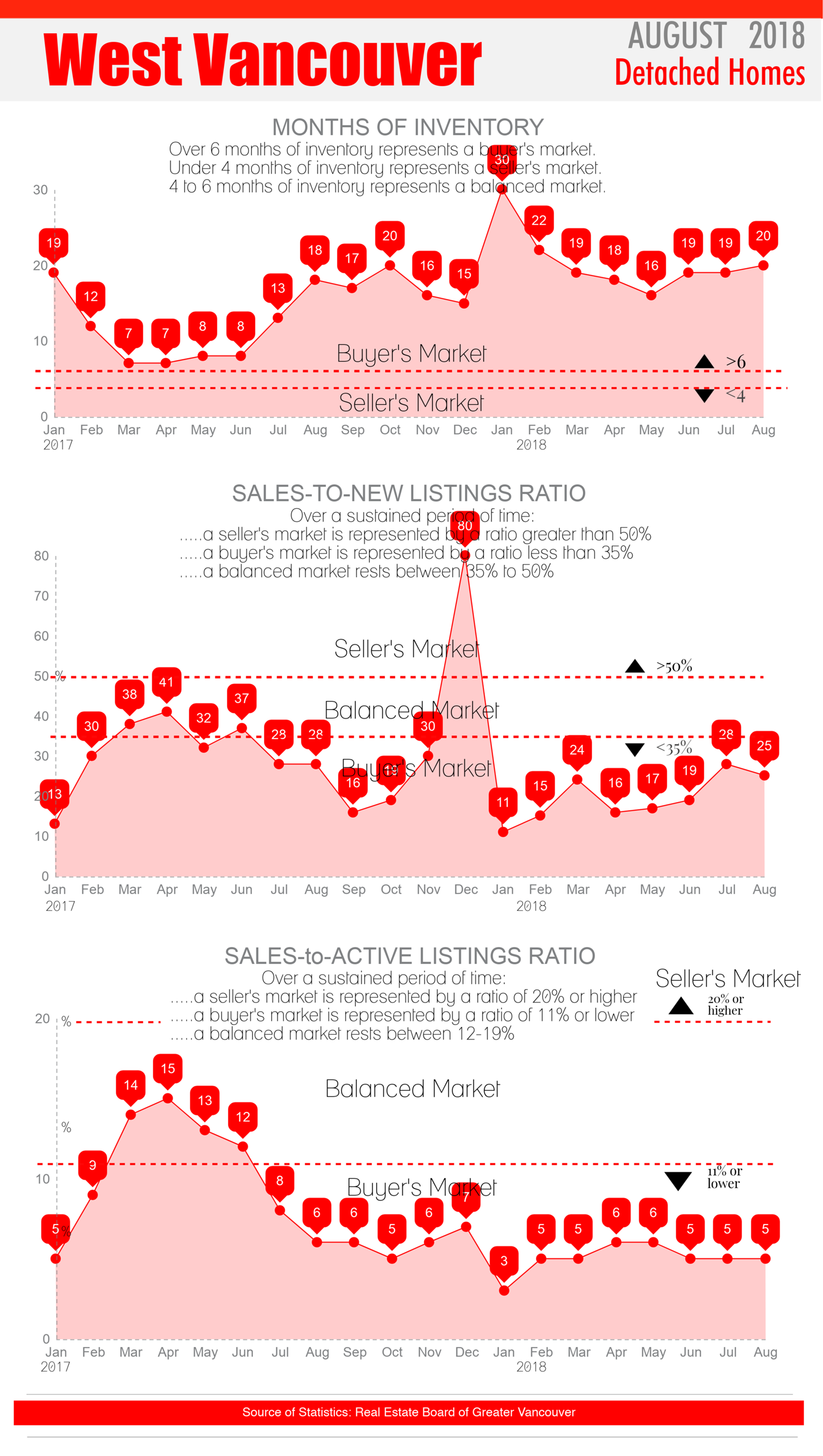 Savvy buyers not on the sidelines have made great purchases today!  
Ready to leap before everyone else does?  
Let's talk: june@johnjennings.com