North Vancouver's house market momentum over the past eight months has been showing signs of slowing.  Year-to-date monthly sale activity totals are below for the same months in 2017.  In addition below the 10 Year Monthly Sales Average of 92.
2018 versus 2017
DOWN
August
    32                  75                    -57%
July 
         52                  81                   -36%
June
         79                  122                  -35%
May
          90                  139                 -35%
April 
        78                  110                 -20%
March
      66                  98                   -33%
February
58                  88                   -34%
January
    30                 35                    -14%
There are different measures for determining the equilibrium in the housing market such as months of inventory, sales to new listings ratio and sales to active listings ratio.
Number of months of inventory (to calculate MOI,

months of inventory

, we take the number of active listings for a given period / number of sales for a given period = # MOI.
The

sales-to-new-listings ratio

compares the number of sales to the number of new listings.
The 
sales-to-active-listings ratio
 is also known as the m
arket absorption rate 
tells us the rate at which properties are selling. It's calculated by taking the total number of sales at the end of a given time period and dividing it by the total number of active listings at the end of the same period.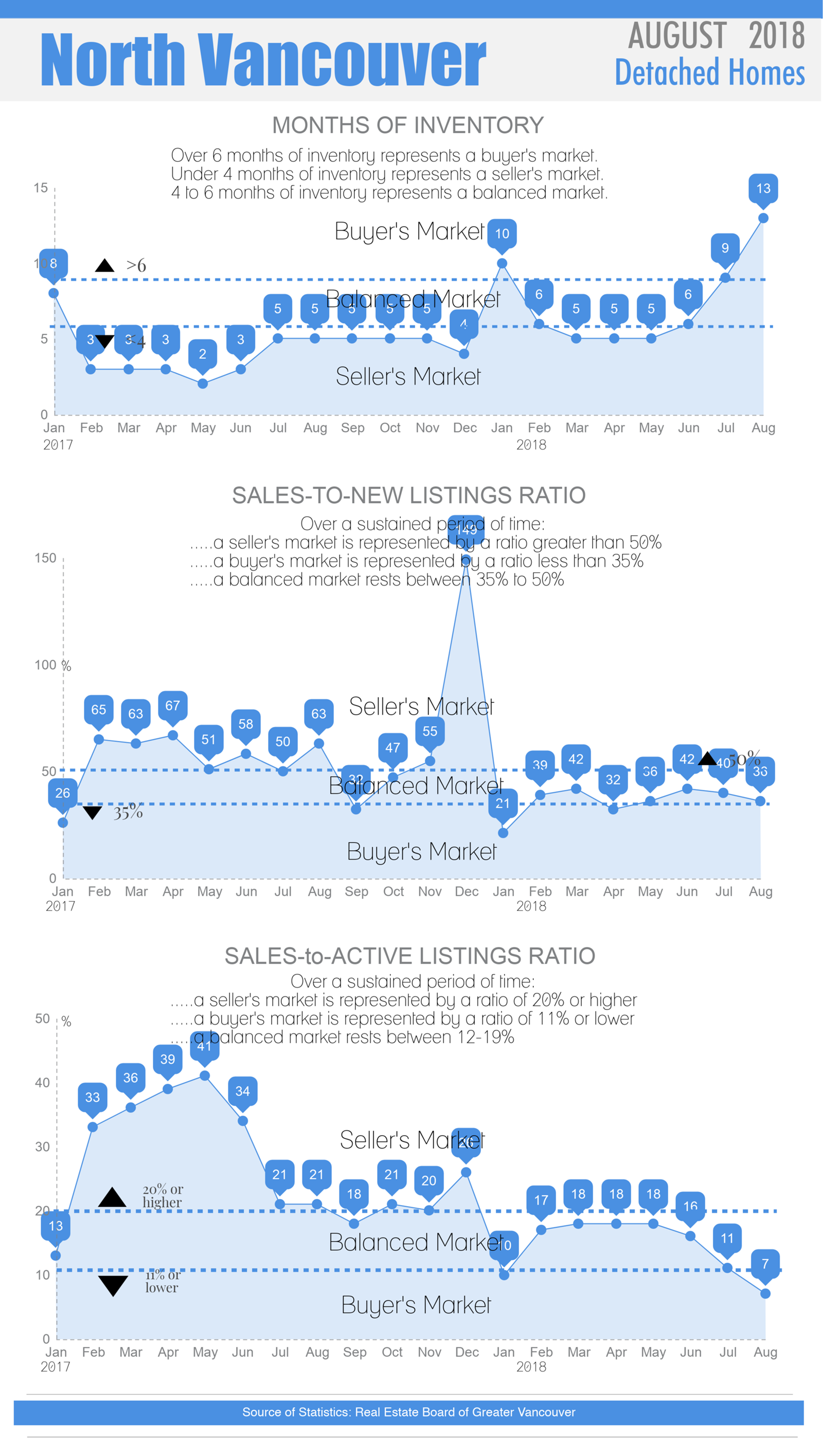 The Real Estate Board of Greater Vancouver stats show North Vancouver's housing market is edging towards buyer conditions in contrast to 
West Vancouver house market
 which has been in buyer market territory for over a year and a half!
What does this mean to you?
There are tremendous opportunities for those who understand what is happening both in North Vancouver and West Vancouver.
Touch base to determine whether this is the right time for you to make a move:

 june@johnjennings.com