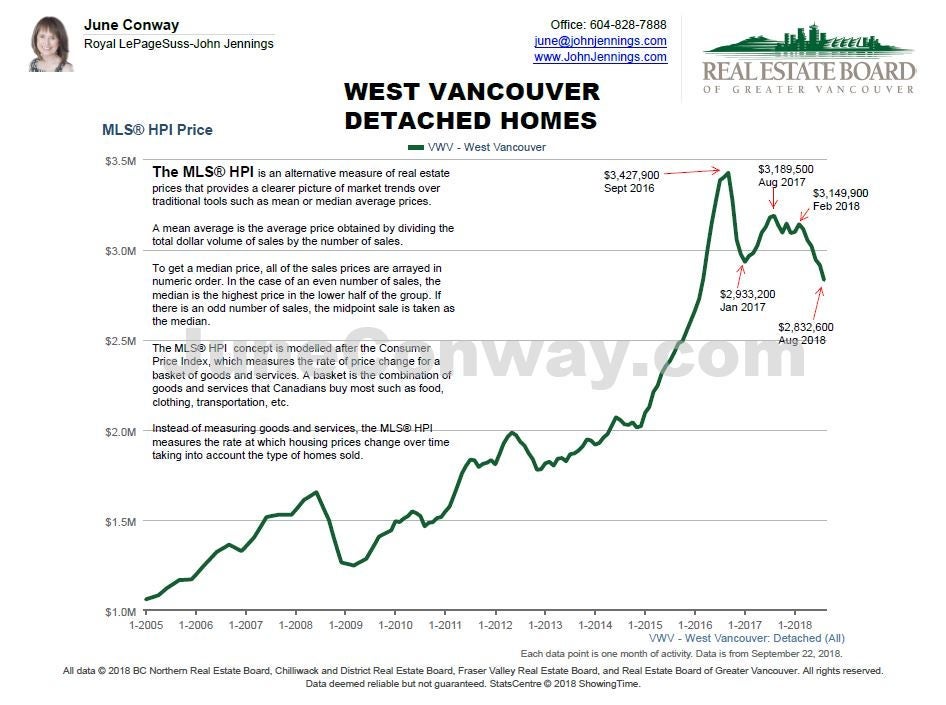 Reduced demand continues to be experienced across all housing types in Vancouver's North Shore housing market , which includes West Vancouver and North Vancouver.
Not unlike the rest of Metro Vancouver, North Shore's home buyers have been less active as 2018 unfolds resulting in prices edging down.  Buyers today have more listings to choose from and face less competition than we've seen in our market in recent years.
With fewer buyers active in the market, HPI or bench mark prices across all housing categories have declined.  For example, more in West Vancouver's than North Vancouver's house market.
Check out some recent sales:
West Vancouver
2006 built nicely renovated craftsman style view residence
6 bedrooms, 4 bathrooms, 4,689 sf
1963 built view home, original condition
5 bedrooms, 3 bathrooms, 2,515 sf
12,896 sf lot
1988 built view home ready for updates
4 bedrooms, 3 bathrooms, 3,493 sf
13,789 sf lot
SOLD
Aug 2018
$2, 250,000
north vancouver
1962 residence pampered with care but ready for improvements
4 bedrooms, 2 baths, 2,606 sf
9,692 sf lot
SOLD
Sept 2018
$1,850,000
2009 built residence
6 bedrooms, 5 bathrooms, 4, 414 sf
6,900 sf lot
SOLD 
Sept 2018
$2,800,000
Westlynn Terrace neighborhood
1962 built residence ready for updates
4 bedrooms, 3 bathrooms, 3,421 sf
11,616 sf lot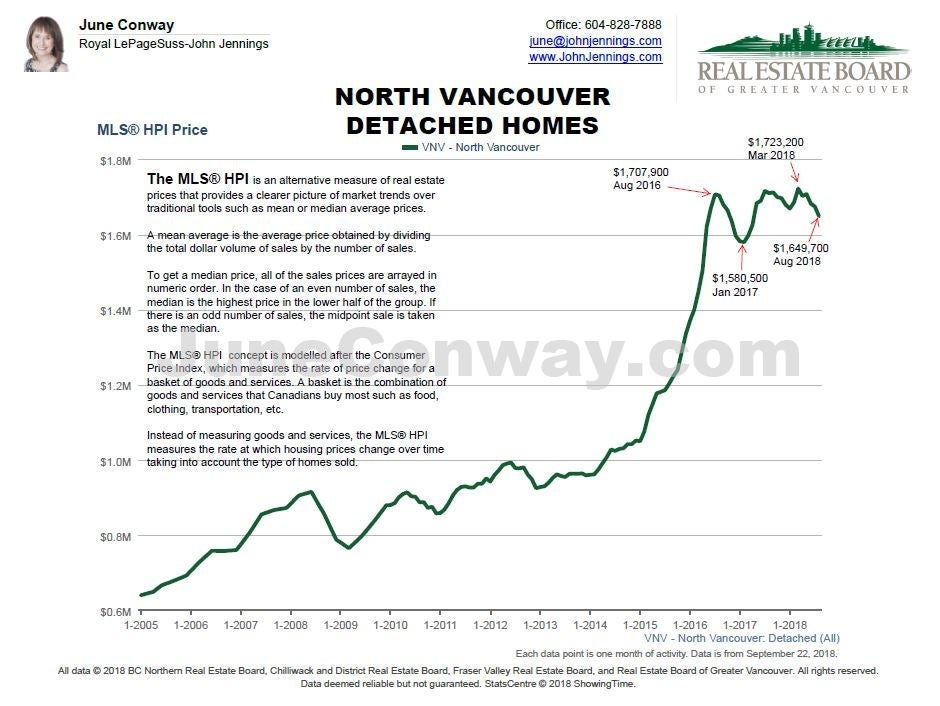 Have you hit the pause button with your real estate plans?
Like to move forward but uncertain when is best?
Welcome your communication to evaluate:
june@johnjennings.com