(August 25, 2016, posted in BC Market Update)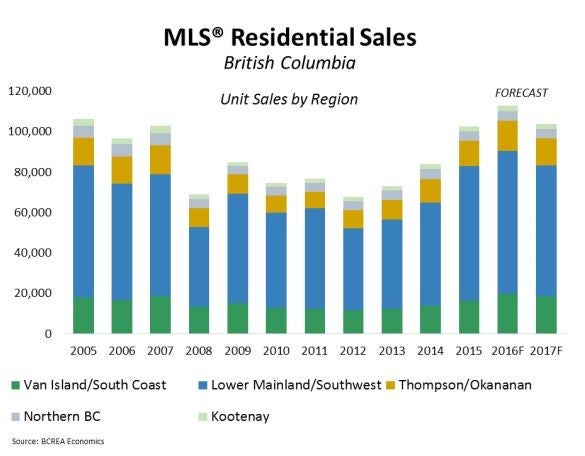 Just released is the the British Columbia Real Estate Association (BCREA) 2016 Third Quarter Housing Forecast Update.
Multiple Listing Service® (MLS®) residential sales in the province are forecast to climb 10.4 per cent to a record 113,000 units this year, eclipsing the previous record of 106,310 units in 2005. Housing demand is expected to moderate next year, with home sales declining nearly 8 pe...
read more
.
Categories
Archives

Subscribe To This Blog