(November 18, 2017, posted in North Shore)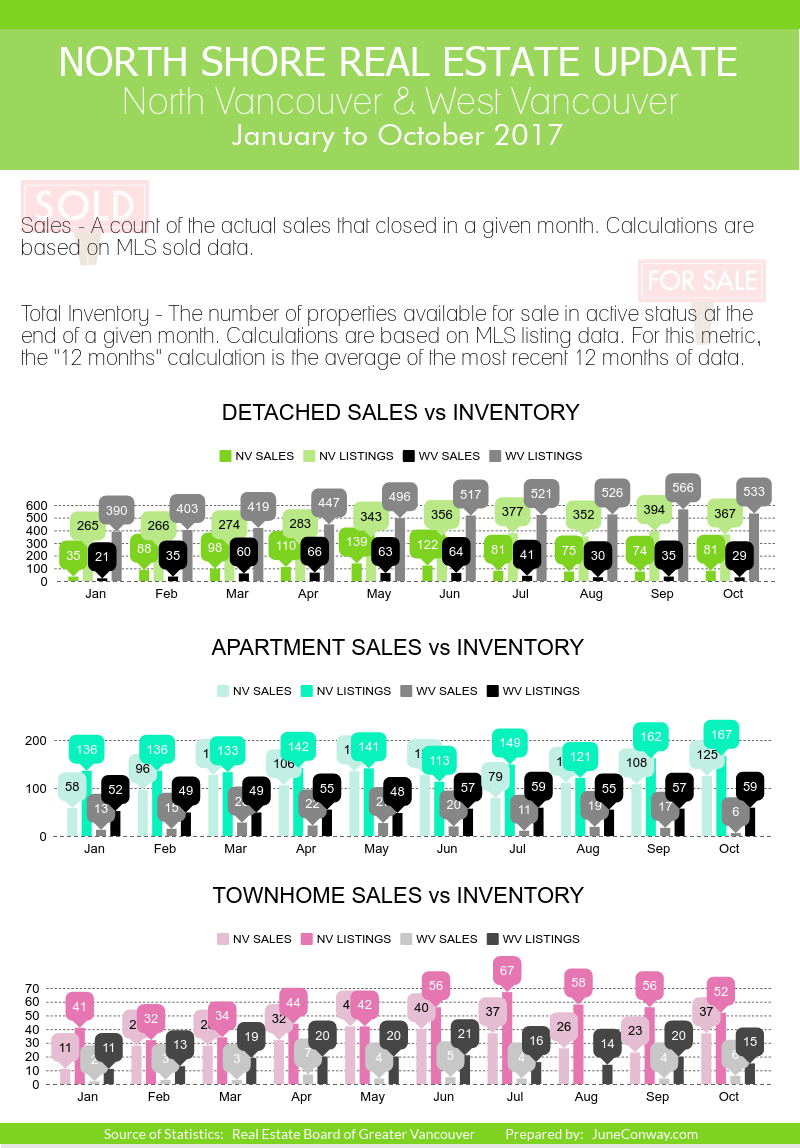 Real Estate market conditions continue to vary significantly based on property type.
West Vancouver
October
house sales
were up a bit from October 2016, 29 and 23 respectively, down from September's 35 and approximately 54% below the 10 year October average of 64 sales. 
 
October new listings were up from last year, 149 versus 119 and approximately 13% above the 10 year Oct average of 132.
Categories
Archives

Subscribe To This Blog