(July 16, 2018, posted in North Vancouver Strata)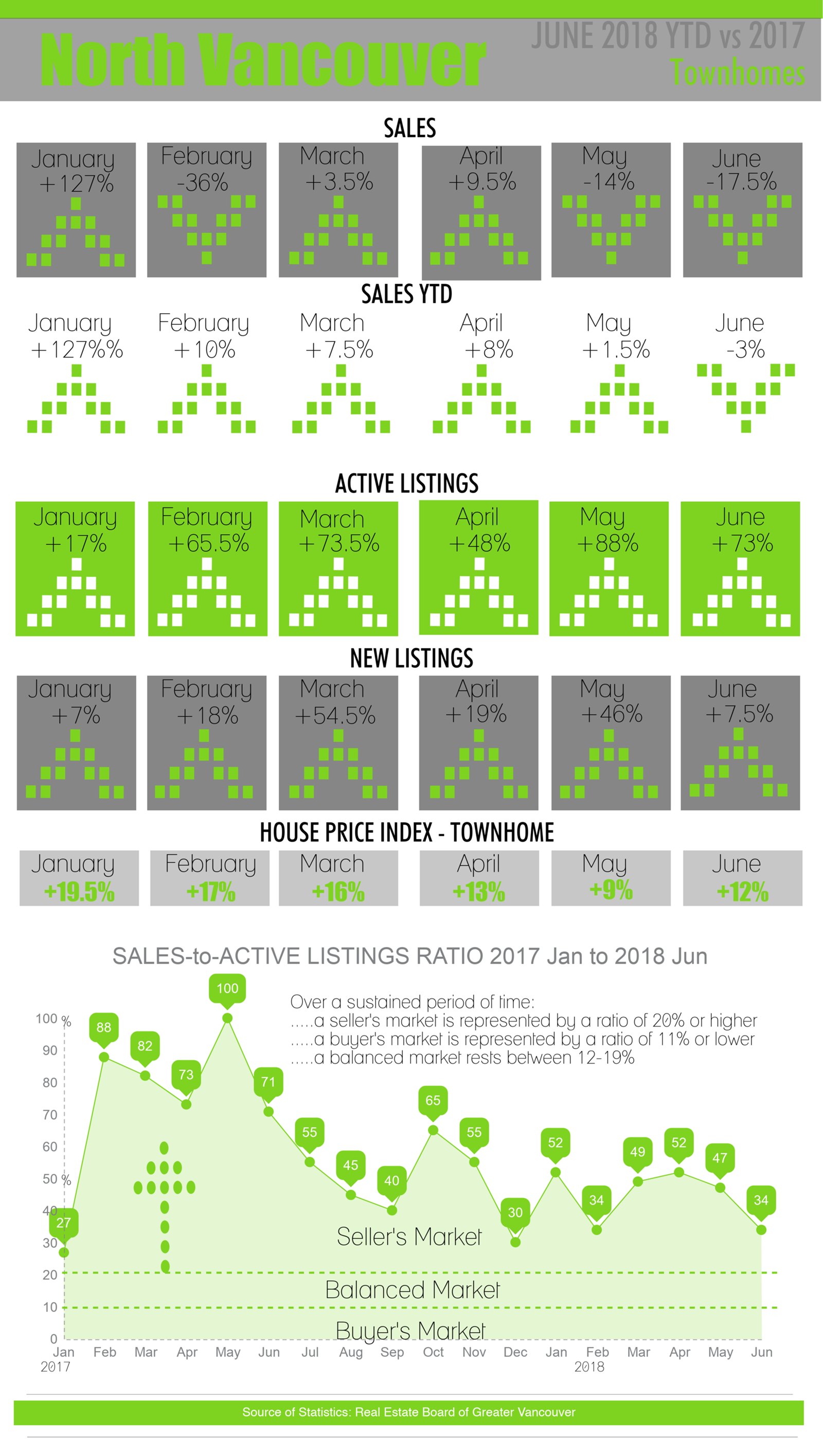 North Vancouver's (NV) townhome and apartment market sale activity  year-to-date has been holding in seller's territory.
The sales-to-active listings, over a sustained period of time determines the market:
Balanced Territory
A balanced market occurs when the sales-to-active listing ratio is between 12-19%. In a balanced market prices should rise in-line with the long term average of inflation.
Seller's... read more.
Categories
Archives

Subscribe To This Blog